This article first appeared in The Edge Malaysia Weekly, on October 7, 2019 - October 13, 2019.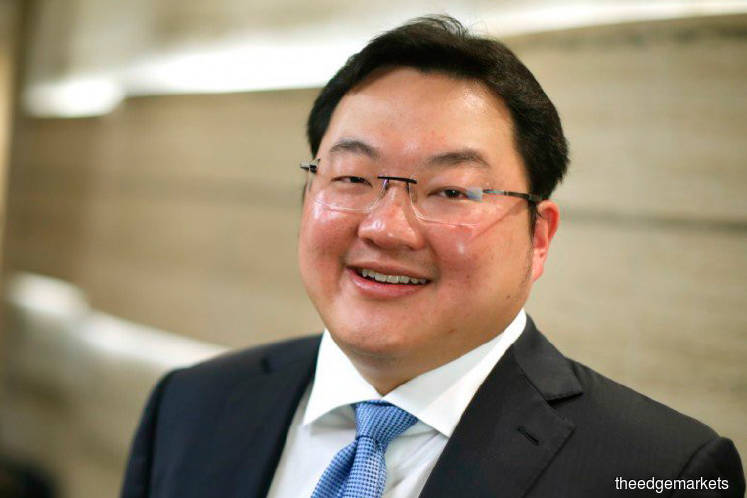 SO eager was businessman Low Taek Jho to ensure Terengganu Investment Authority Bhd (TIA) — the predecessor of 1Malaysia Development Bhd — was adequately capitalised to secure a federal government guarantee that he put in RM70,000 of his own money to kick-start the process.
Low's act of generosity was made at the very inception of the fund as 1MDB needed to be sufficiently capitalised in order to obtain a federal government guarantee on a RM5 billion Islamic medium-term note (IMTN) issuance by the fund, testified Datuk Shahrol Azral Ibrahim Halmi, the ninth prosecution witness in the 1MDB-Tanore trial of former prime minister Datuk Seri Najib Razak.
But Low had good reason to be so unhesitatingly generous.
For starters, his initial RM70,000 "advance" was a mere drop in the ocean compared with the manifold returns that Low obtained as 1MDB issued its RM5 billion bonds to two overseas companies owned by Low at a deep discount.
On the very same day, the debt papers were flipped or on-sold to other Malaysian companies at full face value, netting Low up to RM600 million. This was all achieved over a mere fortnight as the government guarantee was given in mid-May 2009, and a mere two weeks later on May 29, the ITMNs were issued, immediately resold, and the first payment of US$113.42 million sent to the bank account of a company in Singapore controlled by Low.
Shahrol said that in 2009, TIA sought a government guarantee for the issuance of the RM5 billion notes, the proceeds of which were to be invested in a project on Pulau Bidong, Terengganu, in a joint venture with Mubadala Real Estate. (However, the project did not take off and the bond money was later used for a joint venture with PetroSaudi International Ltd.)
The federal government had agreed to the guarantee but had outlined several requirements before it could grant the guarantee, which included a condition that TIA's share capital be increased to no less than RM200 million within 90 days of the first issuance of the IMTNs.
At the time, TIA's share capital was RM100,000 and the plan was to increase it to RM1 billion, which required the company to pay the Companies Commission of Malaysia a RM70,000 fee to effect the change.
However, as the company did not have any cash to spare at the time, Shahrol notified Low of the "urgent" problem. "The following day, the amount appeared in my bank account," he said. "It wasn't a cheque payment. It was a cash deposit."
Shahrol then passed the money to the company in the form of a director's loan, which was later reimbursed to him via the proceeds from the bond issuance. As Low kept saying "later, later" to Shahrol's request to return the RM70,000, the latter eventually decided to use the money to sponsor orphans to watch an Upin & Ipin musical theatre performance at Istana Budaya, among others.
After pocketing a cool RM500 million to RM600 million over just four to five weeks, Low had little use for the RM70,000.
Shahrol claimed that he did not know at the time that two Low-controlled companies in Singapore and Hong Kong had bought the ITMNs until he was informed last year by a senior commercial crime officer, ACP R Rajagopal.
"I was told by Rajagopal last year, following the police investigation on the money trail that the bonds were purchased by Jho Low-linked firms — whose names I cannot remember — which were later flipped or sold at face value to a Malaysian entity," said Shahrol.
In January, The Edge, citing sources, reported that AmInvestment Bank Bhd had sold the 30-year ITMNs — which carry a coupon rate of 5.75% — to Country Group Securities Plc and Aktis Capital Singapore Pte Ltd at a 13% discount in May. The two entities paid RM87 against the face value of RM100, which resulted in TIA only obtaining RM4.396 billion from its RM5 billion issuance.
AmInvestment Bank then immediately resold the bonds on behalf of Country Group and Aktis to local investors (mainly pension funds and insurers) for between RM100 and RM105, enabling the bank and the two entities to make an estimated RM600 million from the flip.
Country Group then instructed AmInvestment Bank to send US$113.42 million of the windfall profit to Acme Time Pte Ltd's account with RBS Coutts Bank in Singapore, controlled by Low and his associate, Eric Tan Kim Loong. Another US$12.55 million was sent to Acme Time on July 13, 2009.
The report said AmInvestment Bank was paid RM11.25 million in arranger fee for the transaction. But in his testimony, Shahrol said the bank was paid between RM100 million and RM200 million in fees.
Although Low did not have an official role in 1MDB or its subsidiary, SRC International Sdn Bhd, he was involved in many decisions pertaining to the companies, Shahrol said.
Now in hiding, Low was quick to downplay his involvement in the fund despite his pivotal role. Shahrol said Low provided him with talking points ahead of his (Shahrol) meetings with the Malaysian Anti-Corruption Commission, which denied that he (Low) or Najib was involved in the decision-making process of the companies.
Similar points were also given to Shahrol before his meetings with the Public Accounts Committee in 2010 and 2015.