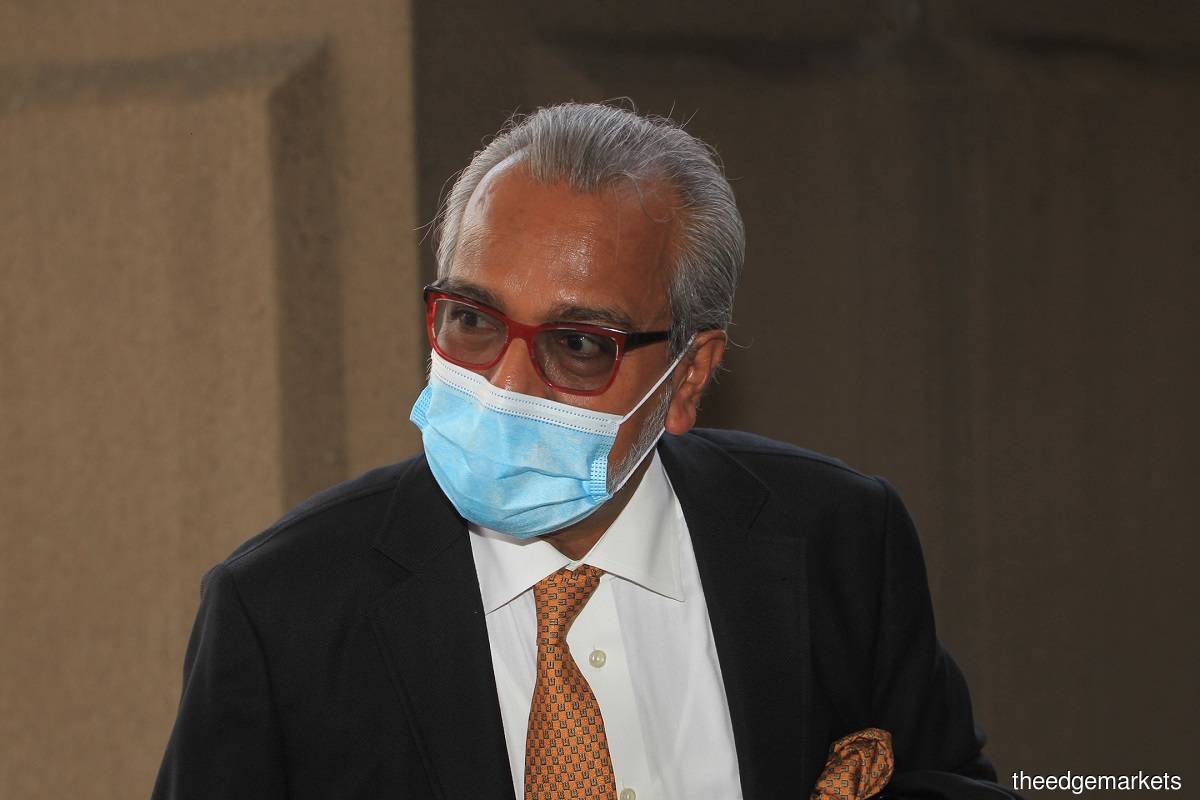 KUALA LUMPUR (Sept 3): The lead defence counsel in the 1Malaysia Development Bhd-Tanore (1MDB-Tanore) trial had suggested that it was in fact master conspirator Low Taek Jho (Jho Low) who was the shadow director in the company, not former prime minister Datuk Seri Najib Razak.
This is their argument against the prosecution's case that Najib, who was also finance minister and chairman of 1MDB board of advisers at the time, acted as the "shadow director" of the sovereign wealth fund.
Tan Sri Muhammad Shafee Abdullah has suggested this as former 1MDB chief executive officer Datuk Shahrol Azral Ibrahim Halmi admitted that he had received instructions and talking points from Jho Low to be presented in 1MDB board meetings.
Shafee: In general, the board followed your suggestion which you conveyed without disclosing that Jho Low gave you the talking points?
Shahrol: Yes.
Shafee: Has there been any occasion where Jho Low's talking points and directions have not been followed by the board?
Shahrol: No, not that I can recall.
Shahrol went on to explain that up until a 1MDB board meeting in September 2009, Jho Low's name was out in the open, since the fugitive businessman himself attended the meeting.
However, subsequently, Shahrol claimed that he received instructions from Jho Low for his profile to be kept low due to "internal politics in Umno".
When asked why he never verified the instructions with Najib, Shahrol defended himself by saying that the former premier had consistently agreed with and signed whenever formal documents were needed in order to execute those instructions.
Shafee: We have already established that you do not know that these [instructions] came from the prime minister, but you know these come from Jho Low. And you assumed this must be because of what you thought was the close connection between him and the prime minister. You have no evidence of that.
What I'm suggesting is that you were accustomed to taking instructions from Jho Low and executing it through the board.
Shahrol: Yes.
Shafee: Therefore, by that definition, I'm suggesting that Jho Low is truly a shadow director because the board, through you, is accustomed to taking his instructions.
Shahrol: I have no comment on that.
Shafee was wrapping up the defence's cross-examination on Shahrol, who has been on the witness stand testifying against Najib since last September.
Shahrol was released by the court as the prosecution's ninth witness, but may be recalled for further cross-examination by the defence.
In the 1MDB-Tanore trial, Najib is facing four counts of abuse of power for using his position as prime minister, finance minister and 1MDB board of advisers' chairman to receive gratification worth RM2.28 billion.
Najib also faces 21 counts of money laundering involving over RM4.3 billion.
The trial before Justice Collin Lawrence Sequerah continues next Monday.
Read also:
Ex-1MDB CEO Shahrol: BN politicians told me to protect Najib
The Edge is covering the trial live here.
Users of The Edge Markets app may tap here to access the live report.