This article first appeared in The Edge Malaysia Weekly, on October 28, 2019 - November 03, 2019.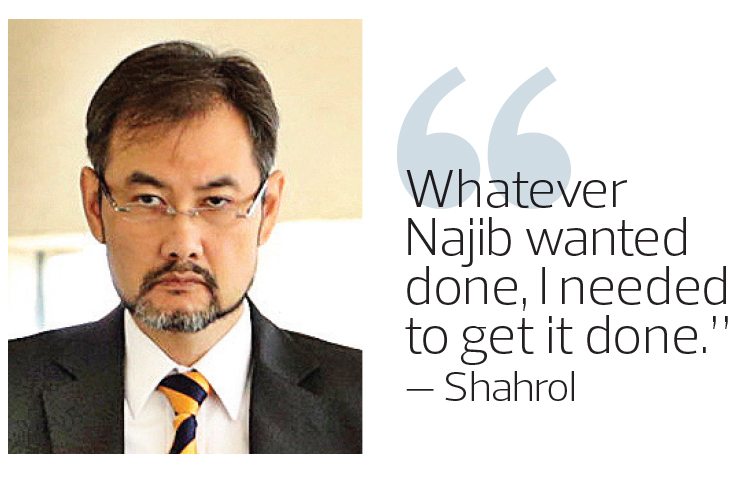 Photo by Sam Fong/The Edge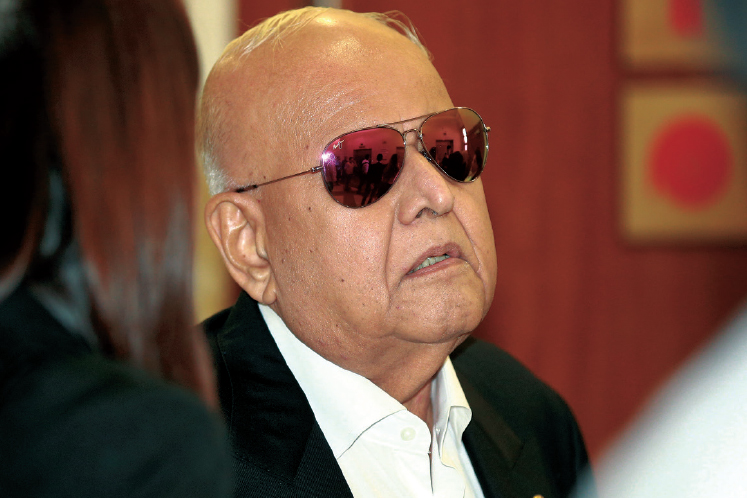 Lead prosecutor Datuk Seri Gopal Sri Ram. Photo by Sam Fong/The Edge
DATUK Shahrol Azral Ibrahim Halmi's fiduciary duty to 1Malaysia Development Bhd (1MDB) notwithstanding, nothing was going to stand in the way of him delivering a joint venture (JV) with PetroSaudi International Ltd (PSI) that former prime minister Datuk Seri Najib Razak wanted, the High Court heard last week.
Flagrant red flags warning the former 1MDB CEO to desist from committing a massive US$1 billion of 1MDB's funds to a dubious partnership with an unfamiliar party were heedlessly ignored as Shahrol inked the agreement, even though the JV party was no longer the same one with which it had originally contracted. On top of that, a clause in the agreement now shackled 1MDB to an inexplicable US$700 million loan that he had no prior knowledge of.
But these were only minor details to Shahrol, who said he was pressed for time and in any event, was only working to deliver what Najib wished.
"Whatever Najib wanted done, I needed to get it done," Shahrol said. "It did not exist in my mind [the difference of objectives] between 1MDB and Najib because 1MDB was Najib, and Najib was 1MDB."
Agreeing during cross-examination by lead defence counsel Tan Sri Muhammad Shafee Abdullah that the PSI deal was sealed quickly as he had "bulldozed everything through", he reiterated, "I believed this was what Najib wanted."
Bent on getting deal sealed
Having turned prosecution witness in the 1MDB-Tanore trial, Shahrol claimed to understand that his responsibilities as CEO included protecting 1MDB's interests in the US$1 billion investment.
But his complete lack of misgivings — owing, he said, to his complete trust in Najib's intentions, as conveyed by his apparent representative associate, Low Taek Jho — was evident from the beginning.
Pressured by Low to expedite the proposed 40:60 JV between 1MDB and PSI, where 1MDB would pump in US$1 billion cash and PSI inject hydrocarbon assets worth US$1.5 billion into the JV, Shahrol satisfied himself with an internet search and "oral due diligence" on PSI.
He knew Low was representing both 1MDB and PSI, but waved the conflict of interest aside. "I took it that Jho Low was a trusted adviser of Najib and the prime minister knew what he was doing with Jho Low to facilitate the deal," said Shahrol.
He was also happy to accept a valuation of PSI's injected assets by Edward L Morse — a PSI-appointed valuer — because the valuer was "familiar with the assets" and could complete the valuation in a shorter time. Morse even pointed out that it would not be conducting a site visit of the assets, located in Turkmenistan and Argentina, but would "rely on information provided by PSI at face value".
Moreover, Morse's remit did not include a valuation of the ownership of the injected assets, which as it transpired, did not even belong to PSI.
Given only a day to mull over the valuation report, Shahrol plunged head first into the deal even though PetroSaudi Holdings (Cayman) Ltd was listed as its JV partner, instead of PSI. Similarly, he accepted a clause stating that 1MDB owed PSI US$700 million because of a loan agreement, even though Shahrol was clueless and had no knowledge of such a loan.
"My framing at that point in time was more towards executing the deal to ensure that we meet the deadline that was set for us and to keep our partners happy," Shahrol testified. Such was his frame of mind. He also did not think the US$700 million indebtedness and change in partner was worth raising to the board.
In cahoots with Jho Low?
His actions prompted Shafee to assert that Shahrol was, in fact, in cahoots with Low to swindle 1MDB from the very beginning. "Do you understand the word 'fiduciary'? Fiduciary is a duty to be transparent and honest, and act in the best interests of the board and the company … You didn't know what it means. I'm putting to you, you don't seem to care about your fiduciary duty to the board," said Shafee.
"You (Shahrol) were all out to make sure that the US$1 billion was sent to the JV … I'm putting it to you that that [was] all you cared about."
Interestingly, of the US$1 billion, Shahrol approved the transfer of US$700 million to Good Star Ltd — a company controlled by Low — and only US$300 million to the PSI Cayman account.
Shahrol had also instructed that Low's attendance at 1MDB's board meetings not be minuted, which Shafee observed, "You (Shahrol) wanted to minimise his (Low) involvement formally in 1MDB."
However, Shahrol insisted it was done under the instruction of Najib, as relayed by Low.
It is worth noting that at the start of the trial, the prosecution had said it will prove that Low was Najib's mirror image, implying that both were in cahoots to swindle billions of ringgit belonging to 1MDB.
Shahrol told the court of an event that reinforced his belief that both were acting in concert. "I recall at an event in 2011 or 2012, I was standing next to Najib. I asked him whether he could talk to PSI about getting our US$700 million back (from Good Star as demanded by the 1MDB board). He told me to 'talk to Jho Low'."
Hearing before judge Collin Lawrence Sequerah continues on Tuesday.