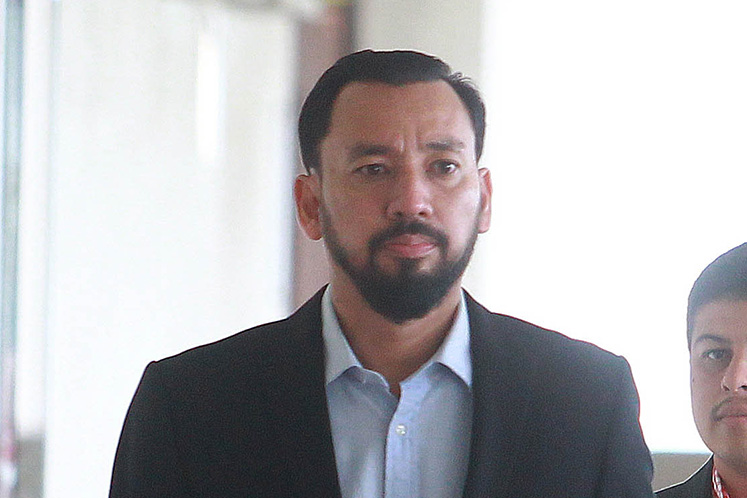 KUALA LUMPUR (Sept 5): Datuk Amhari Effendi Nazaruddin (pictured), who is one of the star witnesses in the 1Malaysia Development Bhd-Tanore (1MDB-Tanore) trial involving Malaysia's sixth Prime Minister Datuk Seri Najib Razak, is expected to be grilled by the defence today.
Amhari, who was a special aide to Najib handling economic affairs, gave insights into the inner workings of 1MDB, such as how its funds were possibly used for Najib's election campaign and other activities that led it to bleed money, inviting much scrutiny into its business.
As a result, 1MDB could not repay its loans which were guarenteed by the International Petroleum Investment Corporation (IPIC) and Najib sent Amhari on a special mission to meet officials in the Abu Dhabi investment company in 2016 to prevent the matter from being brought to the International Court of Arbitration in Paris and being brought up by the opposition during campaigning before the 14th general elections, hurting Barisan Nasional's chances at the polls.
He also told the High Court how he was asked by the former premier to go to China in the middle of that same year to offer several infrastructure projects including East Coast Railway line (ECRL) in a bid to get the country's help to repay 1MDB debts.
All this was worked out by Najib's "unofficial advisor" and "inner circle" man Low Taek Jho, also known as Jho Low, whom the prosecution had described in its opening statement as the former premier's mirror or alter ego in the deals.
Amhari, 43, who was the eighth prosecution witness, was questioned by deputy public prosecutor Ahmad Akram Gharib and appointed prosecutor Datuk Seri Gopal Sri Ram during examination-in-chief which lasted two days.
Today, he will be cross-examined by Najib's lead counsel Tan Sri Muhammad Shafee Abdullah.
However, there is also a possibility of the defence quizzing Companies Commission Malaysia officer Rafidah Yahaya first before they question Amhari.
The Edge is bringing the proceedings before Justice Collin Lawrence Sequerah live.
Users of The Edge Markets app may tap here to access the live report.