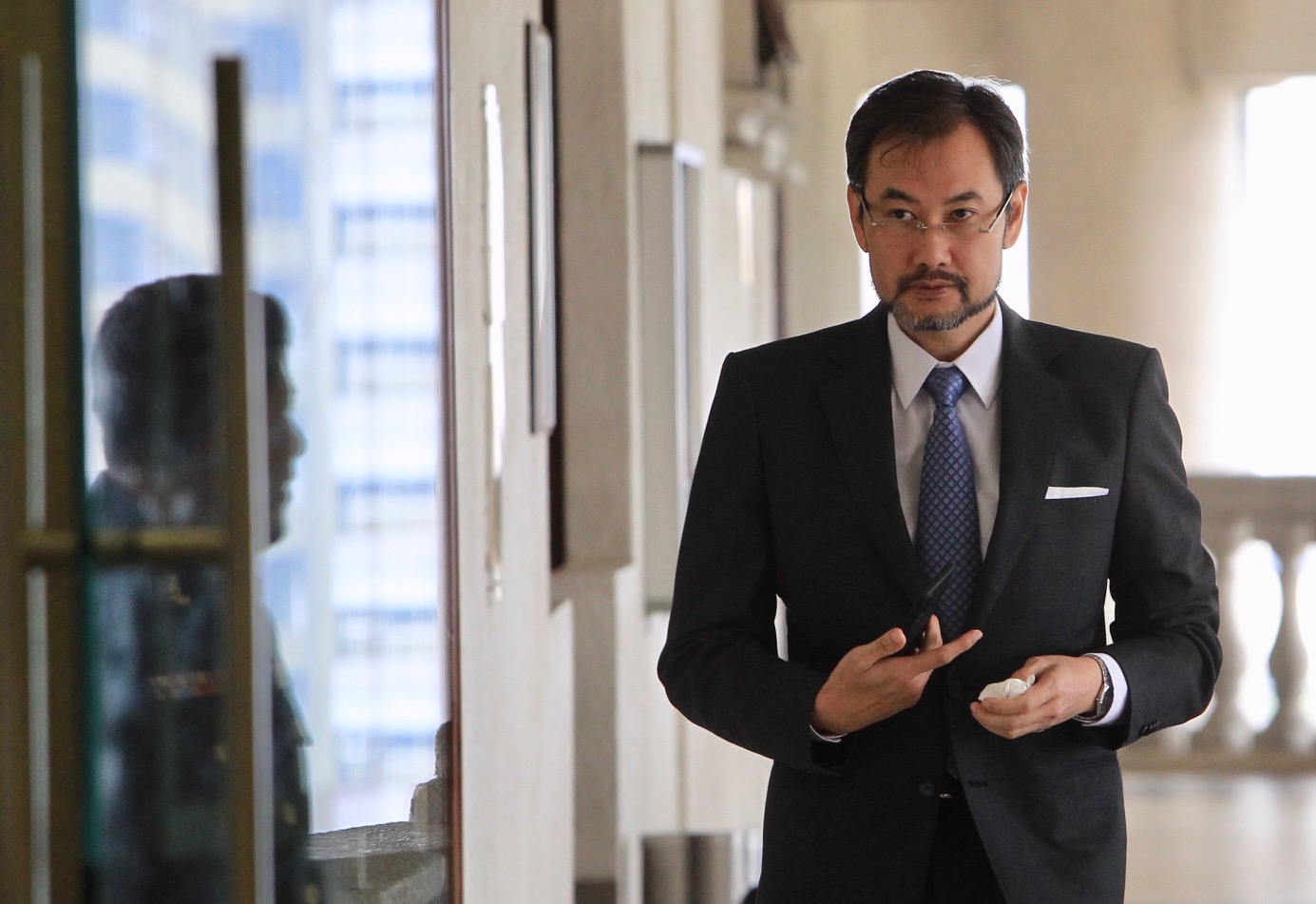 KUALA LUMPUR (Sept 24): Today will see former 1Malaysia Development Bhd (1MDB) chief executive officer Datuk Shahrol Azral Ibrahim Halmi's second day of testimony in the 1MDB-Tanore trial involving Datuk Seri Najib Razak.
Shahrol (pictured) is the latest witness after Najib's former special officer Datuk Amhari Efendi Nazaruddin, who testified in the High Court about the depth with which fugitive financier Low Taek Jho (Jho Low) got involved with Terengganu Investment Authority (TIA).
The ninth prosecution witness in the trial is expected to continue his recollection on how the events at TIA unfolded, to the point the government guarantee was issued, and TIA's transfer of ownership transpired before the fund transformed to 1MDB.
Shahrol and Jho Low got involved in TIA's first RM5 billion bonds issuance in May 2009.
It was Jho Low who gave the Ministry of Finance the "aggressive deadline" of May 2009, according to Sharol.
Meanwhile, TIA reportedly went ahead with the bonds issuance under Shahrol's instruction without the consent of the Terengganu state government.
He was also the person who advised Najib for the federal government to take over the state-owned fund from Terengganu Menteri Besar Inc.
Yesterday, Shahrol told the High Court that during the TIA days, Jho Low was the adviser, and protected the interests, of both Najib (the federal government) and Sultan of Terengganu Sultan Mizan Zainal Abidin (the state of Terengganu).
He also testified about several instances that indicated Jho Low's "direct access" to Najib, namely at a TIA meeting in September 2009 when Jho Low received a direct phone call from the then-prime minister, and when Jho Low showed a considerable familiarity with Najib's residence in 2009.
Shahrol knew Jho Low back in 2007 as the latter was at the time a client of consulting firm Accenture, where Shahrol last served as a director. And just like Amhari, it was Jho Low who proposed Shahrol to be CEO in TIA.
At the trial, some of his testimony were disputed by Najib's lawyer Tan Sri Muhammad Shafee Abdullah, who argued that many of Shahrol's statements were hearsay and that the High Court is "not a coffee shop". 
The trial continues today before Justice Collin Lawrence Sequerah, and will be reported by The Edge live.
Users of The Edge Markets app may tap here to access the live report.