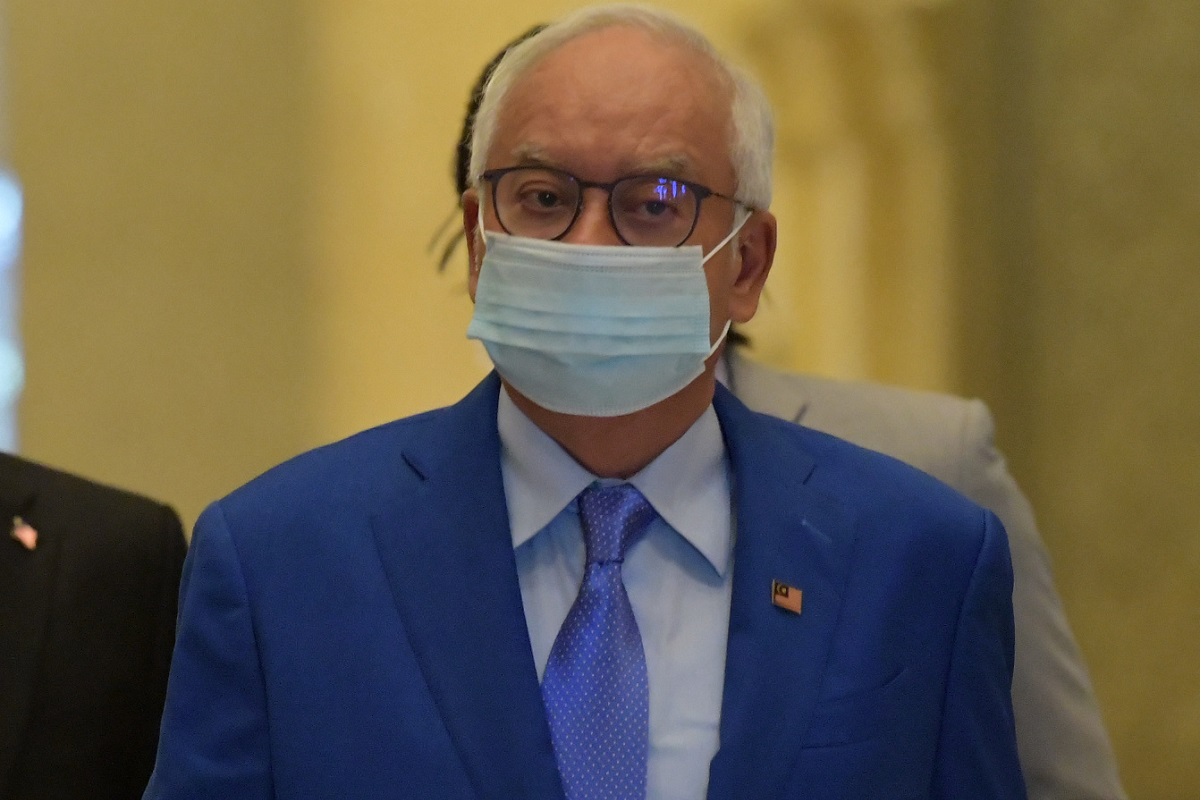 KUALA LUMPUR (May 3): Both the 1Malaysia Development Bhd (1MDB)-Tanore and SRC International Sdn Bhd trials involving former Prime Minister Datuk Seri Najib Abdul Razak have been postponed this week as a member of his defence team is under quarantine due to close contact with a number Covid-19 positive patients. 
The 1MDB-Tanore trial was slated to continue today for two days before Justice Collin Lawrence Sequerah. Najib and his team of lawyers were supposed to wrap up arguments in his SRC appeal on May 6 at the Court of Appeal in Putrajaya. 
In a message to the press, lawyer Tan Sri Muhammad Shafee Abdullah said they had requested for the trial to be postponed as one of his team members is under quarantine for close contact with a number of Covid-19 positive patients. 
He also informed that his team is affected by this. 
His son Muhammad Farhan Shafee, who is also part of the legal team, said: "Both the SRC appeal and the 1MDB trials had to be vacated this week because a key member of our team has to undergo testing and quarantine due to a significant close contact to a number of confirmed Covid-19 patients. Considering the rest of the team have been working closely with him, the necessary precautions need to be taken." 
Deputy Public Prosecutor Akram Gharib also confirmed this and said Shafee had applied to vacate this week's trial late last Friday evening, and Justice Collin had granted the postponement. 
Although both trials have been postponed, no date has been set for when either will resume. 
In the 1MDB-Tanore trial in the High Court, Najib is facing four counts of abuse of power for using his position as the then prime minister, finance minister and 1MDB board of advisers' chairman to receive gratification worth RM2.28 billion.
Najib is also facing 21 counts of money laundering involving over RM4.3 billion.
In the SRC trial, Najib is currently appealing against his conviction for all seven charges — one count of abuse of power, three counts of criminal breach of trust (CBT) and another three charges of money laundering — in relation to the RM42 million SRC funds that went into his personal accounts.
For this, Najib was sentenced to 12 years' jail and fined RM210 million, but the execution of the sentences has been stayed pending this appeal.
Read also:
SRC appeal postponed to May 18