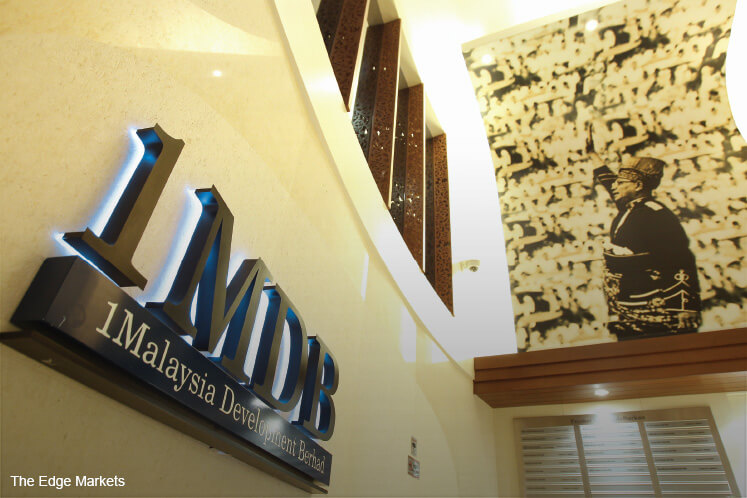 SINGAPORE (July 11): Ex-BSI wealth planner Yeo Jiawei is expected to plead guilty on Wednesday to money-laundering charges linked to Malaysian sovereign wealth fund 1Malaysia Development Bhd (1MDB).
Yeo, 34, was already convicted in December last year on four counts of witness tampering. He was sentenced to a total of 30 months' jail for trying to hamper investigations related to 1MDB fund flows.
(See: Ex-BSI banker Yeo Jiawei sentenced to 30 months' jail; mulls appeal)
Prosecutors had described Yeo as a central figure in a complex web of cross-border fund flows involving money siphoned from 1MDB.
According to prosecutors, Yeo tried to get his colleagues and business associates to "hold hands" as investigators were closing in on their ring.
Following a two-week trial, district judge Ng Peng Hong had, in his written judgement, described Yeo as the "rain maker" in the saga. Yeo received the stiffest sentence out of the five 1MDB-related convictions in Singapore so far.
For example, two of Yeo's former colleagues at BSI, Yak Yew Chee and Yvonne Seah, were given jail term of 18 weeks and two weeks, respectively. They were convicted for their roles in helping Low Taek Jho, the Malaysian businessman alleged to be the mastermind behind the 1MDB fund flows.
During the trial last year, prosecutors presented evidence showing Yeo was closely linked to Low.
(See: Ex-BSI banker Yeo Jiawei was close to 1MDB mastermind Jho Low: Prosecution)
The court was shown photographs, phone transcripts, and other materials linking Yeo to Low and other "persons of interest" such as Mohamed Badawy al-Husseiny, who was then head of Abu Dhabi's Aabar Investments PJS.
Yeo is said to have accumulated a net worth of some S$23.9 million in the 15 months after he left BSI to work for Low in June 2014.
Yeo maintained that the money was earned when he played intermediary, introducer, and middleman between his clients and other service providers.
(See: Yeo Jiawei amassed $23.9 mil just 15 months after leaving BSI)
The court was also told some eyebrow-raising details, including how Yeo flew to Hong Kong with Low and his entourage on a private jet; how Yeo spent the night at Low's place, wearing his clothes; and how Yeo brought Low to play badminton at the Singapore Badminton Hall.
Back in October last year, the Monetary Authority of Singapore (MAS) had referred two other former BSI employees to prosecutors: former regional CEO Hanspeter Brunner, and his deputy Raj Sriram. The Edge Singapore understands that case on these two individuals are not yet closed.
Earlier, Yeo had filed an appeal against his conviction and sentencing. The appeal hearing was earlier scheduled for August 5. It is not yet clear if this appeal will continue, following Yeo's expected guilty plea tomorrow.