This article first appeared in The Edge Malaysia Weekly, on August 27, 2018 - September 02, 2018.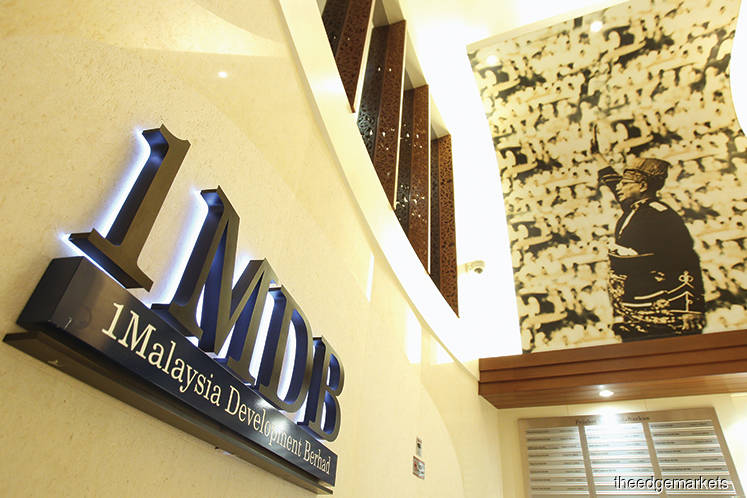 IT is easy to miss mere millions when billions of ringgit was misappropriated from 1Malaysia Development Bhd, but it is worth taking a closer look. That includes how certain mystery investors of 1MDB's first bond issuance in 2009 made tens of millions in less than a fortnight — at the public's expense.
At least one investor made close to RM45 million overnight while another netted RM50.1 million in just two weeks, bond market transaction data show.
It is time Malaysian regulators probe those early transactions.
The bond in question is the RM5 billion, 30-year government-guaranteed Islamic Medium Term Notes (IMTN) issued by 1MDB's previous incarnation, the Terengganu Investment Authority (TIA), in May 2009.
The bond issuance, purportedly for the joint development of Pulau Bidong with Mubadala (which Mubadala later denied), was rushed on the advice of TIA's special adviser without resolving issues raised by its board of directors, according to the Auditor-General's Report on 1MDB. Low Taek Jho, or Jho Low, and Datuk Abdul Aziz Mohd Akhir were TIA's special advisers at the time, the AG's report said.
Questions have been raised as to why the 1MDB bonds had to pay interest of 5.75% since the direct government guarantee made the RM5 billion 1MDB bonds as good as government securities. In 2009, the 5-year government securities yield was 3.79% and the government's own first 30-year RM2.5 billion bond, sold in September 2013, had to pay only a 4.935% coupon.
Bond trading data showed investors were willing to pay significantly higher yields in the secondary market within weeks of the issuance of the 1MDB bonds. This meant the mysterious group of early buyers in the primary market walked away laughing to the bank from a quick flip. Sources say some of the bonds were bought out of Singapore by Malaysians.
Only RM4.385 billion proceeds were raised from the 2009 RM5 billion debt papers, which were issued at RM87.92 or a 12.08% discount to its RM100 nominal value. The bond carried a coupon of 5.75% per annum but had 6.68% effective return per annum due to the discount.
The discount was to ensure full take-up for the IMTN, according to the AG's report.
The bond issuance was a "bought deal", which meant that AmInvestment Bank Bhd (AmBank), as the lead arranger and primary subscriber for the 30-year papers, bought the entire issuance either for itself or for a selected group. It then subsequently sold them in the secondary market.
The 30-year debt papers maturing in 2039 were issued in eight tranches, four of which (with RM2.45 billion face value) were untraded, which may mean that about half went directly to long-term institutional investors.
Based on disclosures to parliament in May 2015, some RM200 million or 4% of the 2009 1MDB bond issuance ended up at the Employees Provident Fund. Because of the government guarantee, former EPF CEO Datuk Shahril Ridza Ridzuan reportedly described the investment as highly secured and without risk to the EPF.
Of the remaining four tranches, tranche VZ090244, with a face value of RM600 million in total, was the most actively traded with RM2.8 billion worth of trades or four times turnover within two weeks of the issuance date of May 29, 2009.
It was within this tranche that four million papers were done at a face value of RM100.45 or RM401.8 million in a single deal on June 11, 2009, implying 5.72% yield — almost 100 basis points above the original implied yield of 6.68%. The discounted face value of RM87.92 means that the seller made a 14% gain, or RM50.12 million, in just two weeks of the bond issuance. Another one million tranche changed hands at a face value of RM100 about half an hour earlier that same day, implying RM12.08 million gains over the same period.
Just over three years later, on Aug 8, 2012, two transactions of one million papers in the same tranche changed hands at RM119.31 and RM119.33 each, implying 4.5% yield, for a total of RM238.64 million. That netted the seller a gain of RM62.8 million — excluding the 6.68% yield per annum enjoyed over three years of about RM35.2 million on cost of RM175.84 million.
Another notable deal was in the RM650 million tranche, VZ090247, at 10.25am on May 29, 2009, the same day of issuance. About 57% of the tranche, or 3.7 million debt papers, changed hands at RM100.05 each for a total of RM370.19 million in a single transaction, giving the seller an instant 14% gain, or RM44.88 million.
In November 2015, Bank Negara Malaysia fined AmBank RM53.7 million for non-compliance with certain unnamed regulations that were believed to be linked to 1MDB-related transactions. AmBank also agreed to set aside RM25 million a year for four years to invest in systems, infrastructure and training to strengthen its overall compliance.
It is not immediately known if there are any regulatory breaches, involving either the bank or the issuer, with regards to the 2009 bond issuance. At press time, AmBank had yet to reply to questions on the identity of the placees of the 2009 IMTN, how they were selected or whether the fine imposed by the central bank had anything to do with 2009 bond issuance.
A 5.75% coupon over 30 years means interest payments alone would total RM8.625 billion, bringing the total that needs to be repaid by the government to RM13.625 billion — 3.1 times the RM4.385 billion net proceeds raised in May 2009. While there is a need to take into account the time value of money, as money in 2009 is not the same as money in 2039, it is clear the money raised would not generate the required 6.68% return per annum to cover the debt taken, let alone repay the principal. The miscalculation is one that the country and its people ultimately have to pay for.
Save by subscribing to us for your print and/or digital copy.
P/S: The Edge is also available on Apple's AppStore and Androids' Google Play.