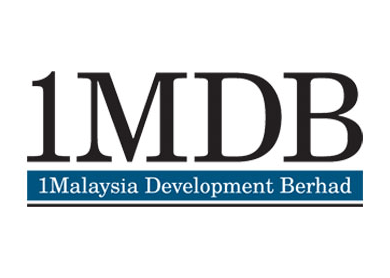 KUALA LUMPUR (Aug 10): 1Malaysia Development Bhd (1MDB) said it is now in due diligence with shortlisted local and international parties in relation to a sale of its investment in Edra Global Energy Bhd.
 
In a statement today, 1MDB said it has also received expressions of interest from 40 local and international parties to be development partners for its 486-acre Bandar Malaysia project here, which are now in a detailed due diligence process.
"Collectively, these tangible actions by 1MDB will significantly reduce debt and ensure the long term sustainability of our three core assets, namely Tun Razak Exchange (TRX), Bandar Malaysia and Edra Global Energy," it added.
The strategic development company also noted that it has also appointed an independent real estate consultant for monetisation of its land parcels in Bandar Malaysia, Air Itam in Penang and Pulau Indah in Selangor.
1MDB said Tun Dr Mahathir Mohamad's allegations in his latest blog posting today, have been addressed by the company in various statements shared with the media, describing them as "recycled old and unproven".
In a long posting on his blog chedet.cc, the former prime minister raised concerns over some of 1MDB's decisions, including its joint venture with PetroSaudi International Ltd and its funds in the Cayman Islands, the whereabout of which he said nobody could be certain of now, saying it was unclear if the money repatriated was in units of assets or cash.
He also recounted 1MDB's struggle to pay interest on loans and how tycoon Ananda Krishan's help was sought, as well as Putrajaya's credit line of RM900 million.
"These recycled allegations not only cast aspersions on 1MDB but also impacts the day-to-day operations of the company. 1MDB have repeatedly responded to these unfounded allegations by Tun Mahathir as evidenced in our statements on June 10, 16, 18 and 30, 2015," said 1MDB.
"1MDB would now like to remain focused on the successful implementation of our rationalisation plan, which was presented to the Cabinet on May 29, 2015," the company added.
The debt-ladden company said it has been making progress, beginning with the repayment of a US$975 million (RM3.6 billion) loan and execution of a binding term sheet with International Petroleum Investment Co (IPIC) that will ultimately result in the reduction of approximately RM16 billion of the company's debt.