This article first appeared in The Edge Malaysia Weekly, on January 11, 2021 - January 17, 2021.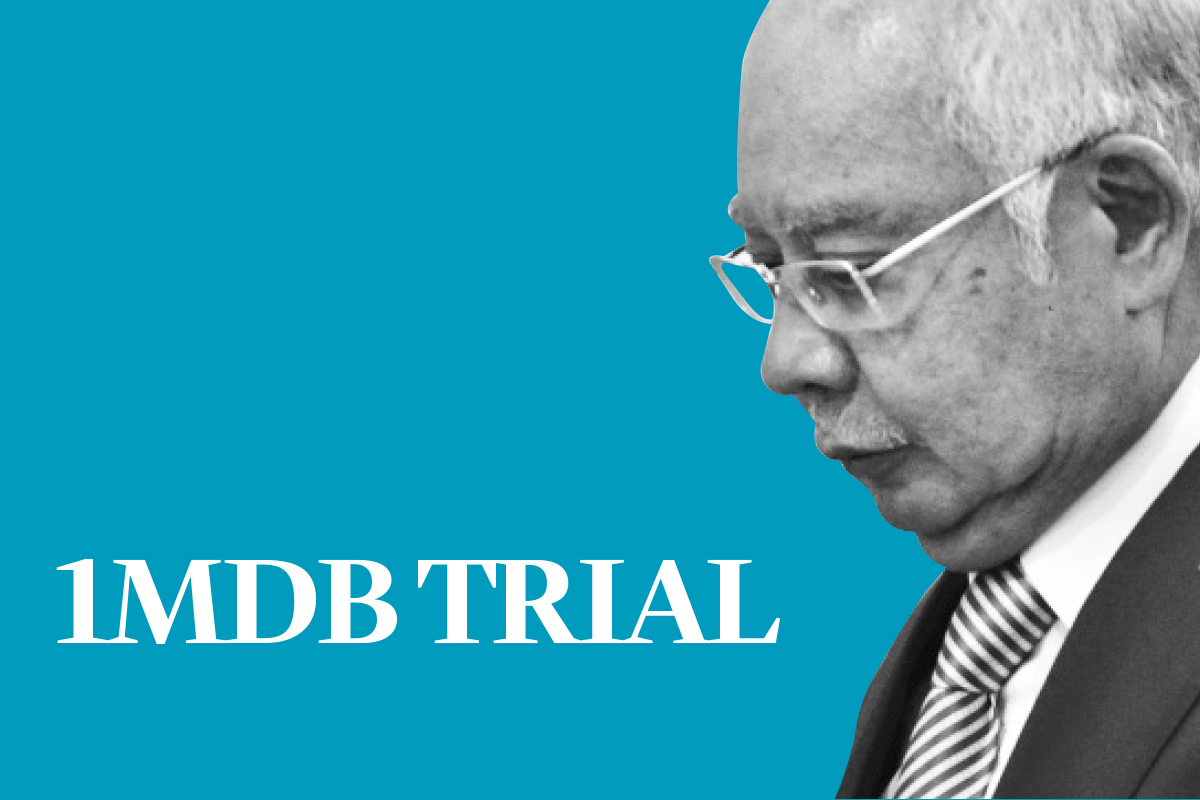 DATUK Seri Najib Razak was sternly rebuked by the High Court last week — his first warning for threatening a witness — after he posted several comments on his Facebook account that were related to reports that family members of former Bank Negara Malaysia governor Tan Sri Zeti Akhtar Aziz had received monies from 1Malaysia Development Bhd.
Judge Collin Lawrence Sequerah deemed that Najib's actions "amounted to an attack on a prosecution witness".
"No statements must therefore be made or issued in respect of the trial. So what the accused stated, when viewed as a whole, amounted to an attack on a prosecution witness.
"However, the prosecution is not moving this court for anything other than to issue a stern warning. The court therefore hereby issues a stern warning to the accused to not repeat the actions," said Sequerah.
In requesting the court to issue a stern warning, the prosecution in Najib's 1MDB-Tanore trial described the former prime minister's actions as an "attack on a prosecution witness", given that Zeti is listed as the 26th witness on the prosecution's witness list.
However, senior defence counsel Tan Sri Muhammad Shafee Abdullah argued that Najib was merely responding to previous allegations put forward by the former governor on matters relating to 1MDB, more specifically, Zeti's interview with Euromoney published in September 2019 and another article published on theedgemarkets.com in July 2018.
Deputy public prosecutor Ahmad Akram Gharib said Zeti was merely pointing out facts in the two articles, without any form of personal attack against Najib. Moreover, he said, Zeti had yet to be listed as a witness at the time the July 2018 article was published, prior to the start of criminal proceedings against Najib in the SRC International Sdn Bhd and 1MDB-Tanore trials.
Ahmad Akram further said that the defence had been given the option of calling Zeti to testify as a witness during the SRC trial, but opted not to. Zeti had been one of 66 witnesses offered to the defence after the closing of the prosecution's case in the SRC trial.
Sequerah's censure was not the first for Najib, who had been previously cautioned by other judges over his social media postings.
In August 2019, High Court judge Mohd Nazlan Mohd Ghazali, who presided over the SRC trial, reminded Najib that his social media posts on the then ongoing trial verged on contempt of court.
This was in relation to two Facebook posts dated July 15 and 17, 2019, justifying his credit card spending of RM3.3 million at a Swiss jeweller in Rome, which had been raised in court.
Najib also previously defended the authenticity of purported donation letters from Saudi Arabia in a Facebook post, which he claimed was proof that the US$972 million that went into his AmBank account were personal donations to him.
What exactly did Najib post on his Facebook account?
Over the past few weeks, the former premier made several posts in relation to reports alleging Zeti's husband Datuk Dr Tawfiq Ayman and their two children had received funds from fugitive financier Low Taek Jho, or Jho Low as he is better known.
According to a report by the Malaysia Today portal, the three family members were said to be the registered owners of Iron Rhapsody Ltd, an entity that had allegedly received millions of dollars in 1MDB funds and which subsequently transferred the funds to the accounts of Cutting Edge Industries in Singapore.
News portal FreeMalaysiaToday subsequently reported the existence of statutory declarations (SDs) signed by Tawfiq and the two children, acknowledging the money in the accounts and that they were the beneficial owners of the accounts. The portal said the SDs were certified to be authentic by the lawyers who had drawn them up.
Zeti, who now chairs the board of Permodalan Nasional Bhd, denied the allegations and condemned the "recent untrue media reports against me and my family and the false links made with 1MDB".
She also said she could not make any further statements as she was a potential witness in Najib's ongoing trial. "It would therefore in my view be an interference with the ongoing trial and potentially sub judice for me to make any statements at this juncture."  
Zeti said she had given her fullest cooperation and provided the police and the Malaysian Anti-Corruption Commission (MACC) with all the necessary information in relation to the official investigations concerning 1MDB and Najib.
How much did Zeti know about 1MDB?
In the Euromoney interview cited by the defence, the former governor said Bank Negara "knew about 1MDB quite early on", as early as 2013. The fund was on the central bank's radar as it had accumulated debt of more than RM2 billion.
The central bank needed to know all risks of anything that could go wrong, to ensure resilience to any imminent financial crises, said Zeti, who had highlighted the matter to Najib back then.
"We highlighted that this is a risk because of its potential systemic implications on the financial markets and financial institutions," she was quoted as saying, although nothing changed.
Zeti also mentioned that 1MDB had shown Bank Negara documents relating to its intended investments, including government-to-government agreements, which did not raise doubts at the material time.
During the SRC trial, Najib testified that he was made to understand that the letters related to the purported donation by Saudi Arabia's King Abdullah were sent to Bank Negara and Zeti herself.
"The fact shows the central bank did not raise any red flags between 2011 and 2014 although all the transactions led me to believe everything was in order," the former premier told the court on the witness stand.
Former 1MDB CEO Mohd Hazem Abdul Rahman is the current prosecution witness to be cross-examined. It is unclear when Zeti will be called to the witness stand. Shafee has indicated, however, that he intends to "grill" her when the time comes.
Accused described as 'the ultimate boss' by yet another witness
By Hafiz Yatim
Such were the powers ascribed to Datuk Seri Najib Razak when he was prime minister and finance minister that he was "the ultimate boss", yet another prosecution witness in a criminal trial involving the former premier remarked last week.
It did not matter which hat he wore, whether as chairman of the board of 1Malaysia Development Bhd advisers, finance minister or prime minister. Ultimately, he called the shots and was to be obeyed, former 1MDB CEO Mohd Hazem Abdul Rahman intimated in Najib's 1MDB-Tanore trial during cross-examination by Najib's counsel Tan Sri Muhammad Shafee Abdullah.
In June 2019, during the SRC International Sdn Bhd trial involving Najib, Retirement Fund Inc (KWAP) CEO Datuk Azian Mohd Noh made a similar remark when commenting on the influence of a notation made by Najib on SRC's application for a RM4 billion loan. SRC was formerly fully owned by 1MDB.
"The letter came from my ultimate boss (Najib) and I cannot deny that there was any influence," she testified then, noting that the notation had come from the then prime minister cum finance minister, who was responsible for KWAP.
Last Tuesday, before judge Collin Lawrence Sequerah, Hazem said Najib's hold on 1MDB was based on the Ministry of Finance being the company's shareholder.
But he conceded that despite the vast power conferred on Najib under Article 117 of the company's memorandum of articles, which stipulated matters such as the appointment of directors, the senior management team as well as matters relating to financial commitments, Najib had never exercised the clause.
Hazem pointed out, however, that Najib's approval would be required in any event, as he was then the prime minister and finance minister. In other words, whatever "hat" Najib wore, he was still the ultimate boss.
Despite helming 1MDB, which was then beset by huge financial debts, Hazem said he did not have access to Najib.
Asked by Shafee why he did not directly meet with Najib after suspecting something amiss, following the withdrawals of huge sums of monies from 1MDB Energy (Langat) Ltd on the same day that it received US$1.64 billion, which was to be utilised for the acquisition of independent power producers, Hazem claimed he had no access to Najib and had to rely on former 1MDB board chairman Tan Sri Lodin Wok Kamaruddin and the late Datuk Seri Azlin Alias — Najib's principal private secretary — to raise the issue with Najib.
Hazem said he had requested that Lodin speak to Najib on the matter, but is uncertain whether Lodin had.
Belief that 1MDB was set up for the benefit of Umno and Najib
Touching on his previous testimony that he had been told that 1MDB was set up to benefit Umno, Hazem said this was based on what he had been told by Low Taek Jho (Jho Low) during an interview at the Shangri-La for the job of chief operating officer.
Hazem said he had every reason to believe what Jho Low said, as Azlin was also there.
Furthermore, his belief that Jho Low was Najib's confidant was also based on feedback gathered from Datuk Amhari Efendi Nazaruddin and Datuk Wan Ahmad Shihab Wan Ismail, who were both special officers to the then premier.
Despite Shafee's insistence that Hazem's beliefs were based on hearsay, Hazem said that, as 1MDB was engaged in the Tun Razak Exchange (TRX) project at the time, he was under the impression that companies linked to the then ruling coalition parties would be awarded jobs as contractors or sub-contractors.
He agreed with Shafee, however, that he had not directly seen 1MDB funds go to Umno.
Hazem: Najib knew about purported IPIC guarantee of US$1.75b bond   
By Syahirah Syed Jaafar
Despite senior counsel Tan Sri Muhammad Shafee Abdullah's contention last week that Datuk Seri Najib Razak was in the dark on a number of matters that had gone awry for 1MDB, with major financial implications for the sovereign fund, its former CEO Mohd Hazem Abdul Rahman insisted the former prime minister would have been informed given his position.
In 1MDB's US$1.75 billion bond issuance, arranged and underwritten by Goldman Sachs and backed by UAE's International Petroleum Investment Co (IPIC), for instance, Hazem disagreed with the defence's suggestion that Najib did not know about IPIC's bond guarantee, which came with strings attached. There was sufficient proof to show that Najib did know, Hazem said.
The bond issuance, which was carried out by Goldman Sachs in 2012 for 1MDB, was for the acquisition of power plant owner Mastika Lagenda Sdn Bhd.
Najib's senior counsel Tan Sri Muhammad Shafee Abdullah suggested to Hazem that the board of 1MDB was in fact misled because there was never an agreement to show IPIC had been appointed guarantor, and 1MDB was the sole guarantor.
"Well, it was common knowledge that IPIC was the guarantor of the bond. If this bond was not guaranteed by IPIC, I doubt it would have been issued," Hazem, the 10th prosecution witness, responded during cross-examination last week.
1MDB's chief operating officer at the time the acquisition was made, Hazem said he was not aware that IPIC had not become the guarantor, but contends that the bonds could not have been raised without the Abu Dhabi company guaranteeing it.
Hazem, however, agreed with Shafee's suggestion that although there was some verbal statement that IPIC would be a guarantor for the bond issuance by 1MDB's unit 1MDB Energy (Langat), IPIC was later taken off as a guarantor.
But this was done discreetly so as to not alert anybody, the lawyer said, based on a directors' circular resolution (DCR) in relation to the bonds to be issued by 1MDB Energy (Langat), which clearly showed that 1MDB was the sole guarantor, with no mention of IPIC as a guarantor. The DCR was signed by former 1MDB CEO Datuk Shahrol Azral Ibrahim Halmi and former 1MDB chief financial officer Azmi Tahir.
Shafee then went on to say that Najib, as then prime minister and shareholder of the fund (through his position as finance minister), was not informed of the share buyback or call option accorded to IPIC-related company Aabar Investments PJS Ltd — purportedly in return for IPIC's guarantee of the bond.
The call option gave Aabar the right to acquire a 49% stake in the power subsidiaries 1MDB was about to purchase. Additionally, there was also a purported security deposit of US$577 million given to Aabar to secure the guarantee from IPIC.
"It's a serious matter, yet the prime minister was not asked to sign on these two matters. He was the shareholder of the company. So not only was the board misled, the shareholder was also misled," Shafee said.
Hazem replied that there was a government minuted document to show that Najib knew.
1MDB had purchased Mastika Lagenda Sdn Bhd for RM2.75 billion through its subsidiary 1MDB Energy (Langat) Ltd. Mastika held a 75% controlling stake in Genting Sanyen Power Sdn Bhd, which owned the Genting Sanyen Kuala Langat Power Station.
Shafee pointed out that Najib could not have approved the Mastika Lagenda purchase for the aggregate value of RM2.75 billion, especially when the purchase was done before the creation of the unit 1MDB Energy (Langat), which was supposed to buy it.
"How can Najib have approved the acquisition of Mastika Lagenda if the subsidiary that was supposed to have been created for the purpose of the acquisition was not yet created? It was only created three days later!" the lawyer asserted.
"It was possible," Hazem replied, adding, "It was merely a technical matter."
Shafee then put it to Hazem that the deal between 1MDB Energy (Langat) and IPIC was in fact "a criminal scheme" created by a group of 1MDB executives "to embezzle" the proceeds from the bond issuance by 1MDB Energy (Langat).
Suggesting Goldman Sachs as the leader of the criminal scheme, Shafee put it that the investment bank worked with fugitive businessman Jho Low, Shahrol, Azmi, as well as 1MDB director of finance Terence Geh and legal officer Jasmine Loo.
Hazem, however, declined to agree or disagree, saying, "I cannot fully comment on this."