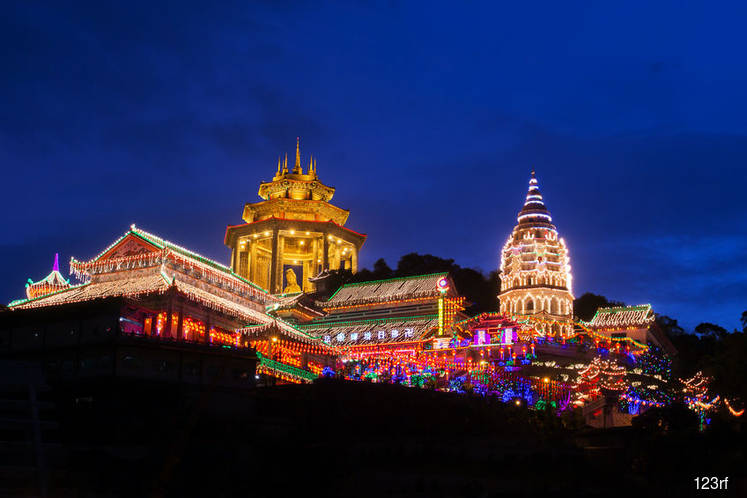 PETALING JAYA (Aug 9): 1Malaysia Development Bhd (1MDB) is still the registered owner of 234 acres of land in Air Itam, Penang, even after it was sold to another company as the transfer of ownership is incomplete, reported the Malay Mail.
Penang government had imposed a caveat prohibiting the transfer or sale of land belonging to the sovereign investment fund, said Chief Minister Chow Kon Yeow.
"The letter stated that 1MDB RE (Ayer Itam) Sdn Bhd had changed the company name to Ayer Itam Properties so they requested for the land to be transferred to Ayer Itam Properties.
"So, the state has not transferred the lands to the new company name," he said.
According to Chow, the Penang Land and Mines Department had received an application dated April 14 for the three plots of land to be transferred to Ayer Itam Properties Sdn Bhd.
As at June, Majlis Perbandaran Pulau Pinang (MBPP) had not received any planning permission applications for the lands, he added.
Chow was responding to an oral question from Air Itam backbencher Joseph Ng Soon Siang about the status of the 234 acres in his constituency.
In July, Finance Minister and former Penang CM Lim Guan Eng said in a parliamentary reply that the 1MDB lands were "surreptiously" sold for RM2.7 billion to Cayman Islands-based Silk Road Southeast Asia Real Estate Ltd.
The sale involved the transaction of the company owning the land, 1MDB subsidiary My City Ventures Sdn Bhd, to Silk Road via a share sale agreement.
Click on this link to go to the original story on EdgeProp.my