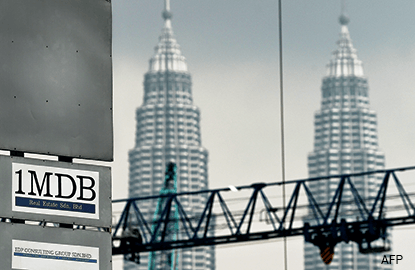 KUALA LUMPUR (Nov 23): 1Malaysia Development Bhd (1MDB) announced today that it has sold its power business to Chinese-led consortium China General Nuclear Power Corp (CGN Group), which values the equity at RM9.83 billion.
The consortium will also assume all the relevant gross debt and cash of Edra Global Energy Bhd and its operating companies, based on a valuation date as at March 31, 2015.
In a statement today, the troubled strategic development firm said that it, Edra and its subsidiaries have executed a share sale and purchase agreement with CGN Group and its subsidiaries for the 100% sale of 1MDB's ultimate ownership in all its energy assets.
They comprise Edra Solar Sdn Bhd, Edra Energy Sdn Bhd, Powertek Energy Sdn Bhd, Jimah Teknik Sdn Bhd, Jimah O&M Sdn Bhd, Mastika Lagenda Sdn Bhd and Tiara Tanah Sdn Bhd.
"CGN Group will pay an equity value of RM9.83 billion in cash, and will assume all the relevant gross debt and cash of the Edra operating companies, based on a valuation date as at March 31, 2015," said 1MDB.
The transaction is expected to be completed in February 2016, it added.
"CGN Group was a clear winner in this international tender based on the objectives announced by 1MDB previously, namely value maximisation, acceptable commercial terms and certainty of transaction execution," 1MDB president and group executive director Arul Kanda Kandasamy said in the statement.
"The purchase by CGN Group brings a significant foreign direct investment commitment to Malaysia and is a clear vote of confidence in the Malaysian economy," he added.
"This investment represents a major commitment by CGN Group as part of a long-term, global diversification initiative," CGN Group chairman He Yu said.
"We will work closely with Edra, a Malaysian-based and Malaysian-run global platform, and together, will take it to the next level.
"Most important of all, we will ensure uninterrupted power supply, using environmentally friendly technologies and adhere to the fixed terms of the respective power purchase agreements, for the benefit of the people of Malaysia," he added.