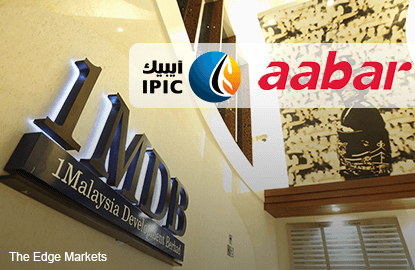 KUALA LUMPUR (June 17): 1Malaysia Development Bhd (1MDB) said it will file a robust response to the request for arbitration (RFA) dated June 13 by International Petroleum Investment Co (IPIC) and Aabar Investments PJS (Aabar), in relation to the ongoing dispute between 1MDB and IPIC.
In a statement today, 1MDB said the response to the RFA will be filed on or before the deadline on July 11, as stipulated by the London Court of International Arbitration (LCIA).
1MDB said it has appointed Weil Gotshal & Manges to represent it in the dispute. Weil Gotshal is a globally renowned, top tier law firm, specialising in, amongst others, international litigation.
IPIC had made an announcement on June 14 regarding the RFA. The RFA concerns the failure by 1MDB and Minister of Finance Inc, Malaysia (MoF Inc) to perform their contractual obligations under the Binding Term Sheet (BTS) as described in IPIC GMTN Ltd's announcement of June 10, 2015.
The failure of 1MDB and MoF Inc to perform their obligations, cure their defaults or put forward acceptable proposals has left IPIC in the position where it must pursue its claims in arbitration.
The total amount claimed by IPIC/Aabar is approximately US$6.5 billion (RM26.67 billion).
The claim will be determined by an arbitral tribunal that will comprise three arbitrators in accordance with the BTS and the LCIA Rules.