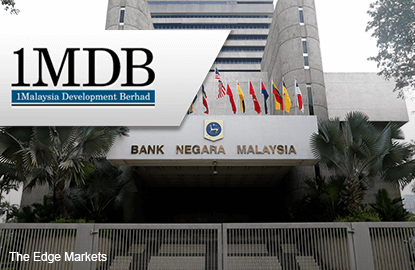 KUALA LUMPUR (April 29): Troubled 1Malaysia Development Bhd (1MDB) says it fully respects the decision of Bank Negara Malaysia's (BNM) investigations on 1MDB and the imposition of an administrative compound for non-compliance with certain directions of BNM.
"1MDB fully respects the authority and decision of BNM in this matter. Payment of the compound will be made on or before the due date," it said in a brief statement this morning.
 Bank Negara Malaysia (BNM) yesterday said it has issued a compound to 1MDB for the fund's failure to fully comply with directions it had issued under the Financial Services Act 2013, two days before Governor Tan Sri Dr Zeti Akhtar Aziz is scheduled to retire after her 16-year service with the central bank.
"This includes requirement for 1MDB to repatriate monies remitted abroad following the revocations of the three permissions granted by BNM to 1MDB in 2009, 2010 and 2011," said the central bank in a statement.
It said the fund had also failed to provide evidence to justify its inability to fully comply with the repatriation order, and has given 1MDB until May 30, 2016, to pay the compound.
"The payment of the compound marks the conclusion of the investigation by BNM on the contraventions to the rules and regulations of the central bank," BNM added.
For the full story on BNM's decision, read today's Edge Financial Daily.