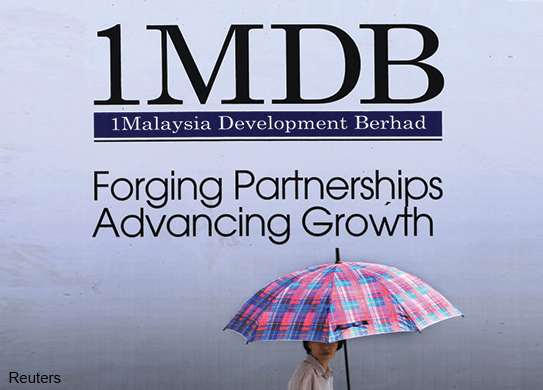 KUALA LUMPUR (June 16): 1Malaysia Development Bhd (1MDB) said it had provided "documentary proof" of its financials to its auditors and Malaysian authorities.
In a statement today, 1MDB, which is wholly-owned by the Malaysian government, said its auditors had signed off the company's accounts based on the evidence provided.
"Documentary proof" for all the assets of 1MDB, including the fund units and other financial assets of 1MDB, has been presented to the auditors of 1MDB. It is based on this that 1MDB's accounts have been signed off by the auditors, without qualification.
"In addition, 'documentary proof' has now been presented to the Auditor-General and Bank Negara Malaysia, the lawful authorities, whom we would expect to carefully scrutinise these documents.
"We are fortunate in Malaysia to have rule of law which states a party is 'innocent until proven guilty'," it said.
1MDB's statement was in response to former Prime Minister Tun Dr Mahathir Mohamad's claim in his blog that the company's financials were not supported by documentary proof.
Dr Mahathir also claimed that 1MDB president and group executive director Arul Kanda Kandasamy had said that he saw US$1 billion (RM3.75 billion) cash from the firm's Cayman Islands investments, which were not brought back because Bank Negara Malaysia would ask too many questions.
In response, 1MDB said Arul Kanda had never said that he "saw the cash".
"Despite Dr Mahathir's vigorous claims, it is a fact that Arul Kanda never said he 'saw the cash' and he is on the record as saying he had seen the statements, referring to the fund unit ownership and redemptions," said 1MDB.
1MDB acknowledged that there was misunderstanding on the information provided by 1MDB to the Finance Ministry, and as such, the original Parliamentary answer on the matter was subsequently amended.
"This is a matter of public record and has been acknowledged by 1MDB, and as the president of the company Arul Kanda takes full responsibility for this misunderstanding and will ensure better communication with all stakeholders," it said.