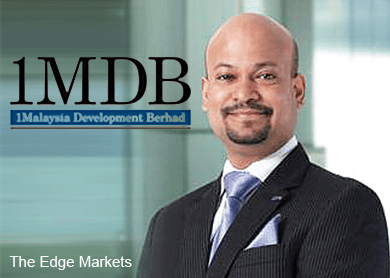 KUALA LUMPUR (July 2): 1Malaysia Development Bhd (1MDB) reiterated that it was already under investigation and that if any wrongdoing was found, action must be taken by the lawful authorities.
1MDB president and group executive director Arul Kanda said in a statement today that the state-owned company "is fully cooperating with these enquiries" from the National Audit Department, Public Accounts Committee (PAC), Bank Negara Malaysia and police.
"Accordingly, evidence and proof relating to the company have been and will continue to be shared with these lawful authorities," he said.
Arul was responding to opposition lawmaker and Petaling Jaya Utara MP Tony Pua's query on why no action was taken against 1MDB.
Pua is a member of the PAC, which is due to receive the National Audit Deparment's interim report on 1MDB next Thursday (July 9).
Today, Arul said Pua had coveniently ignored the fact that 1MDB had been under the authorities' investigation.
"Furthermore, 1MDB has repeatedly issued clarifications to address allegations made by various parties, including former Prime Minister Tun Dr Mahathir Mohamad, Pua and The Edge.
"In the interest of fairness and due process, 1MDB trusts that Pua will confirm that the PAC will investigate this specific allegation of "RM42 billion missing" in the same way he is insisting that other allegations against 1MDB are to be investigated," Arul said.