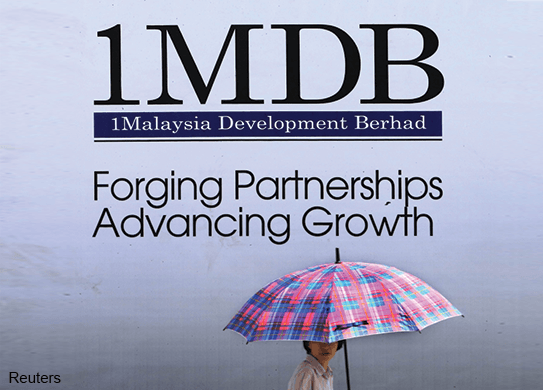 KUALA LUMPUR (June 23): 1Malaysia Development Bhd (1MDB) has denied that its acquisitions of power assets were driven by political considerations.
It was responding to an article published by the Wall Street Journal, which had reported that the fund had overpaid for its energy assets.
In a statement today, the strategic development company said the acquisition price it paid for its energy assets was based on a long-term view of value, as well as advice received from independent valuation advisers, and the prevailing market conditions at the time.
"On this basis, we believe that the value paid upon asset acquisition – which may have involved a premium in certain instances, as is common when acquiring another business – commensurated with the existing and future potential of the assets," said 1MDB.
The fund went on to say that claims that the acquisitions were politically-driven were a repetition of baseless allegations by political opponents of the government, including former prime minister Tun Dr Mahathir Mohamad who has been a major critic of the controverisal fund.
"They have never been substantiated nor supported by evidence, just as Tun Mahathir has never produced any evidence for his claim that the RM42 billion was missing from 1MDB, because the reality is that this RM42 billion is debt backed by RM51 billion of assets," said 1MDB.
It added that since the acquisition of its first energy asset in 2012, 1MDB has built a leading international independent power producer (IPP) in Southeast Asia, via its wholly-owned unit Edra Global Energy Bhd, which is the second largest IPP in Malaysia, and the biggest in Egypt and Bangladesh.