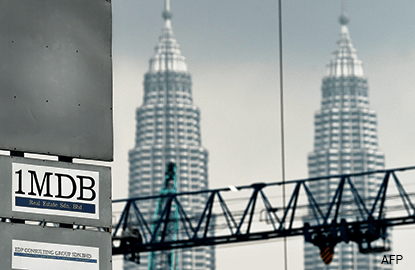 KUALA LUMPUR (March 31): 1Malaysia Development Bhd (1MDB) said it had not transferred money to Prime Minister Datuk Seri Najib Tun Razak's bank accounts, as alleged in a report by The Wall Street Journal (WSJ).
In a statement today, 1MDB said WSJ continued to repeat its allegations without any concrete evidence to justify the claims.
"1MDB has consistently maintained that it has not paid any funds to the personal accounts of the prime minister. Following extensive investigations, this has been corroborated by multiple lawful authorities, who have confirmed that these funds came from Saudi Arabia.
"Despite this, The Wall Street Journal continues to repeat the same allegations, without providing any concrete evidence to justify these claims. We question the timing of this new round of attacks, coming as it does just days after 1MDB announced it had successfully completed the share sale and purchase agreement for Edra Global Energy Bhd," 1MDB said.
WSJ, quoting Malaysian investigation documents on bank transfer involving 1MDB and Najib's accounts, has reported that Najib had spent US$15 million (about RM59 million) on clothes, jewelry and a car in Malaysia and abroad.
The WSJ report alleged Najib had spent the money in countries including Malaysia, the U.S. and Italy.
1MDB said it remained committed to its rationalisation, despite repeated attacks against the company.
1MDB added that its intention to repay RM6 billion of its debt in the coming weeks and the recent Edra sale completion, reflects the success of 1MDB's rationalisation.