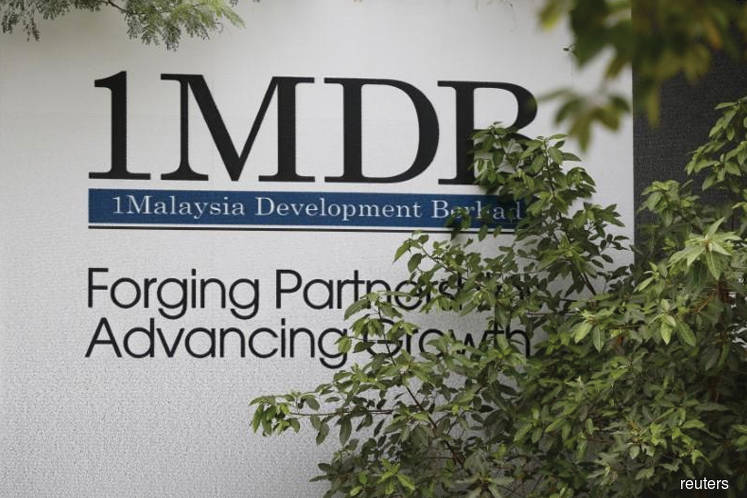 KUALA LUMPUR (Nov 26): The mention of 1Malaysia Development Bhd (1MDB) remains a taboo for Barisan Nasional members of Parliament, who were dissatisfied with Finance Minister Lim Guan Eng bringing up the scandal at the Dewan Rakyat again today.
This happened when Datuk Seri Dr Ronald Kiandee (BN-Beluran) asked Lim to explain the government's measures on mitigating trade mis-invoicing matters, as an extension to an earlier query on the country's illicit financial outflow by Datin Dr Tan Yee Kew (PH-Wangsa Maju) to the Ministry of Finance.
Lim told Kiandee that while trade mis-invoicing is one of the factors that resulted in Malaysia facing high illicit financial outflow, corruption and cases like 1MDB had also contributed to the financial leakages.
Datuk Dr Shamsul Anuar Nasarah (BN-Lenggong) interrupted Lim and said the latter avoided answering Kiandee's question directly.
"As a Finance Minister, don't you have any other points? Why are you repeating the same point over and over again? The matter is already in court," Shamsul Anuar said.
This prompted Dewan Rakyat Deputy Speaker Nga Kor Ming to mute Shamsul Anuar's microphone, noting that the latter had not obtained permission to speak as the House  floor still belongs to Lim during that session.
Lim then proceeded to accuse opposition members of Parliament of being irresponsible for not being able to face the reality that 1MDB is a mega scandal.
"You are like an ostrich burying its head in the sand, and you are not performing your duties as members of Parliament. What happened was a mega scandal. Many cover-ups were done, but some quarters refuse to admit this. It is okay, regardless of in the courts or in this house, we are committed to discover the truth on 1MDB to ensure that justice is served for all Malaysians," he said.