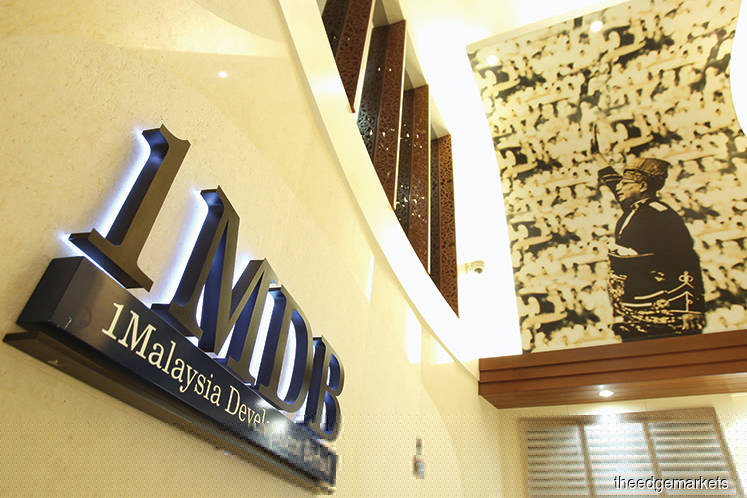 KUALA LUMPUR (May 22): The 1Malaysia Development Bhd (1MDB) special investigation team set up today will report directly to the 1MDB committee that was established last Thursday (May 17).
The Prime Minister's Office (PMO) said the 1MDB committee, formed by the Council of Eminent Persons (CEP), will coordinate cross-sector investigation to ensure fair and just application of the law, and advise the CEP.
In contrast, the 1MDB special investigation team will focus on asset recovery, bringing back the money and asset revenue related to 1MDB, and ensuring criminal action is taken on those involved in the case by applying the Malaysian Anti-Corruption Commission (MACC) Act, Anti-Money Laundering, Anti-Terrorism Financing and Proceeds of Unlawful Activities Act 2001 and the Penal Code.
"All investigation activities will be conducted by the relevant authorities within the powers vested in them," PMO said in a statement today.
It added that the 1MDB committee, and investigation team met the CEP, chaired by former Finance Minister Tun Daim Zainuddin, yesterday to provide an update on operational strategies.
"The primary focus will be to ensure that Malaysia is able to secure convictions on all the wrongdoings related to 1MDB and to maximise the recovery of all assets traceable to 1MDB," PMO said.
The 1MDB investigation team consists of former Attorney-General Tan Sri Gani Patail, former MACC chief Tan Sri Abu Kassim Mohamed, newly-appointed MACC chief commissioner Datuk Seri Mohd Shukri Abdull and former Special Branch deputy director Datuk Abdul Hamid Bador.
Meanwhile, the 1MDB committee comprises former attorney-general Tan Sri Abu Talib Othman, Nik Shahrizal Sulaiman (partner in risk assurance services at PricewaterhouseCoopers Malaysia), Syed Naqiz Shahbuddin Syed Abdul Jabbar (senior partner at Naqiz & Partners), Faris Rabidin (senior adviser at Otoritas Jasa Keuangan Indonesia or the Indonesian financial services authority) and Cynthia Gabriel (founder of the Centre to Combat Corruption and Cronyism (C4).