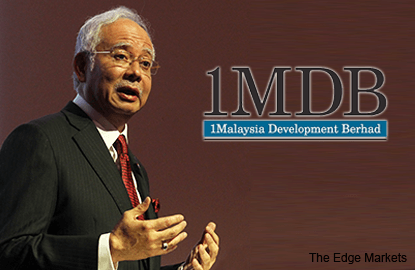 KUALA LUMPUR (March 31): Prime Minister Datuk Seri Najib Tun Razak is alleged to have spent US$15 million (about RM59 million) on clothes, jewelry and a car in Malaysia and abroad, The Wall Street Journal (WSJ) reported, quoting 1Malaysia Development Bhd (1MDB) probe documents.
WSJ, quoting Malaysian investigation documents on bank-transfers involving 1MDB and Najib's accounts, alleged he had spent the money in countries, including Malaysia, the U.S. and Italy.
 
"The Malaysian investigation documents, viewed by The Wall Street Journal, contains bank-transfer information that provides the most complete picture to date of the money that flowed through the prime minister's accounts over a five-year period; the majority of it, investigators say, originating from 1MDB.
"They show for the first time [as to] how some of the money in Mr. Najib's accounts allegedly was used for personal expenses. That included US$15 million in spending on clothes, jewelry and a car, according to the bank-transfer information, involving stores in the U.S., Malaysia, Italy and elsewhere," WSJ reported.
WSJ reported that the Malaysian investigation documents showed Najib's credit card was charged US$130,625 to Chanel in Honolulu, Hawaii, two days before Christmas Eve in 2014.
It was reported that on Christmas Eve that year, Najib was at Hawaii's 18-hole Kaneohe Klipper course, for a round of golf diplomacy with US President Barack Obama.