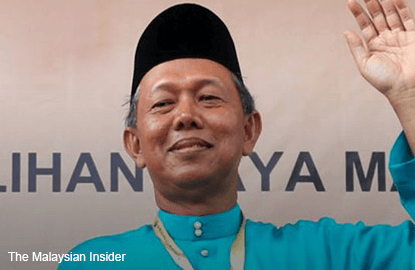 (Oct 19): Newly-appointed Public Accounts Committee (PAC) chairman Datuk Hasan Arifin has dismissed allegations that the panel's investigations into debt-ridden 1Malaysia Development Berhad (1MDB) was deliberately being delayed, claiming that this was just a "perception".
He also assured that the bipartisan committee would look into the 1MDB probe as soon as possible, adding that all other cases would also be prioritised.
"We know the sentiments and what the general feelings on 1MDB are. Yes, we will look into the case but all cases will be prioritised," he said in a press conference at the Parliament lobby today.
"There is no delay in the investigations. It is just a perception that it is being delayed on purpose."
Hasan, however, did not say when PAC's probe into 1MDB will resume but promised that it will be done before the current Dewan Rakyat session ends.
"I don't want to say when but it will certainly be during this sitting," he added.
Critics have said that the promotion of four former PAC members to the Cabinet in July have brought the panel's probe into the controversial state-owned investment fund to a halt.
By parliamentary convention, MPs appointed to the government administration cannot be sitting members of the PAC.
The PAC began its investigation into 1MDB on May 19.
DAP's  Bagan MP Lim Guan Eng has also urged the new PAC chairman to unearth the scandals surrounding 1MDB, saying that the statement earlier this month by the Malay rulers expressing concerns over the investment vehicle should be heeded.
The strategic fund has come under public scrutiny mainly because of its whopping RM42 billion debts racked up in the past five years.
Criticism has been mounting over the Finance Ministry's wholly-owned investment vehicle, established in 2009, leading to Tun Dr Mahathir Mohamad calling for Prime Minister Datuk Seri Najib Razak's resignation.
Najib is under scrutiny as he holds the finance minister's post and is also chairman of 1MDB's advisory board. – The Malaysian Insider