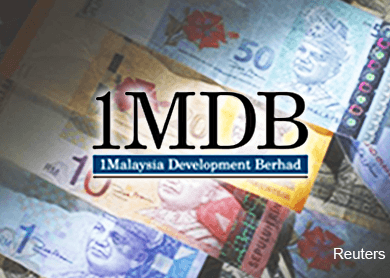 KUALA LUMPUR (March 26): 1Malaysia Development Bhd (1MDB) owes local banks a total of RM5.037 billion as of January 2015, said Finance Minister Datuk Seri Najib Razak.
"As of January 2015, 1MDB owes local banks a total of RM5.037 billion," Najib said in a brief one-line written reply to Pandan MP Rafizi Ramli yesterday.
Rafizi had asked the minister to state every 1MDB's debt with local banks as of January 2015, and the latest audit result by Bank Negara Malaysia (BNM) on each of these debts.
When it is known that 1MDB faced problems servicing its RM2 billion debt to local banks in Fabruary, Rafizi said BNM had conducted a compliance audit on local banks and found irregularities in AMMB's loan to 1MDB for the Bandar Malaysia project.
He had claimed that this has prompted the resignation of the AMMB Group Bhd's chief executive officer Ashok Ramamurthy.
He had urged the central bank to make the report public.