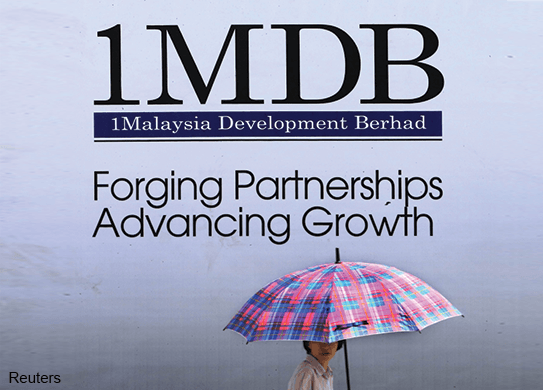 KUALA LUMPUR (May 27): Finance Minister Datuk Seri Najib in addressing the value of the total assets of the debt-ridden 1Malaysia Development Bhd (1MDB) told Parliament that the latter has solid assets.
"The total worth of 1MDB's assets (audited) for the financial year ended March 31, 2014, comprises assets worth RM19.5 billion and non-current assets of RM31.9 billion.
"1MDB has a position that is solid of which its assets comprises the land meant for Tun Razak Exchange (TRX) development and Bandar Malaysia in KL, land in Penang spanning some 234 acres plus 13 power assets plants and the desalination [plant] in five countries," said Najib who is also the Prime Minister in a written reply to MP Kelana Jaya Wong Chen.
Wong Chen had asked Najib to state in detail all assets and individual values for each asset that makes the total assets of 1MDB worth RM50 billion.
Najib also in his reply said that 1MDB assets are supported by the valuation report or book value that has been verified by an independent auditor (Deloitte).
To recap, the release of 1MDB financial results for the full year up to March 31, 2014 was met with public scrutiny.
According the report, 1MDB made a loss of approximately RM665 million. This is in contrast to a recorded profit of RM778 million in the previous year.
1MDB chairman Tan Sri Lodin Wok Kamaruddin had previously said its assets stood at RM51.4 billion, about RM2.5 billion more than its liabilities of RM48.9 billion as of March 31, 2014.