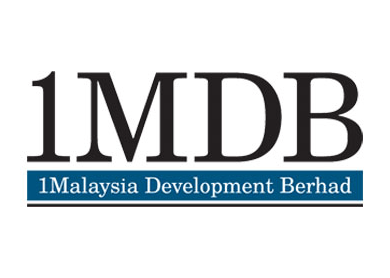 KUALA LUMPUR (Dec 16): 1Malaysia Development Bhd (1MDB) will be getting its hands on Tadmax Resources Bhd's 310 acres (125ha) vacant leasehold land in Pulau Indah, Klang, Selangor, for RM294.37 million, which is a RM23 million or 7.2% discount from the original RM317.34 million that was agreed upon in a share sale agreement in February 20 this year.
In a filing with Bursa Malaysia today, Tadmax said it has entered into a supplemental share sale agreement with 1MDB's unit Ivory Merge Sdn Bhd yesterday (Dec 15) to vary certain terms and conditions of the earlier share sale agreement (SSA) that was inked in relation to the sale.
Tadmax's earlier SSA involved the group disposing of the entire issued and paid-up share capital of its wholly owned unit, Tadmax Power Sdn Bhd, to Ivory Merge for RM317.34 million. Tadmax Power is currently the registered and beneficial owner of the Pulau Indah land. 
"The disposal consideration [of Tadmax Power] will be revised from RM317.34 million to RM294.38 million, calculated at revised RM21.80 per sq ft vis-à-vis previously RM23.50 per sq ft of the subject land measuring 310 acres," read the announcement.
The supplementary agreement yesterday also stipulated that the land will be sold on an "as is where is basis" in place of Tadmax being obliged to undertake a conversion of the use of the land from 'bangunan' (building) to 'industri' (industry).
It added that the completion of the deal shall be on or before June 30 next year, and that Ivory Merge shall bear all financial and related costs payable to EXIM Bank and all outgoings in relation to the land, from Aug 28 this year until the full settlement of the disposal consideration.
Tadmax had already received a 10% deposit from Ivory Merge upon the execution of the SSA in February.
1MDB, the ultimate shareholder of Ivory Merge , was initially due to settle the payment of the land to Tadmax in full on or before Sept 30 this year, but then had requested for an extension to Oct 10, and then a further extension to Oct 31. All three deadlines were missed by the state-owned fund.
"For avoidance of any doubt, we  shall bear all financial and related cost payable to EXIM Bank and all outgoings in relation to the land, for the period up to and including Aug 27, 2014,"  added Tadmax.
The variation in disposal price will reduce the post-tax gain on the proposed disposal by RM4.2 million to RM144.5 million, which is a 1.5% reduction, "as a result of lower gross proceeds of RM23.0 million set-off against Tadmax's share of the land conversion premium amounting to RM18.8 million which the company need not now bear since the land is being sold on an 'as is where is basis'".
Tadmax shares closed down 0.5 sen , or 1.41% to 35 sen today, giving it a market capitalisation of RM155.67 million.