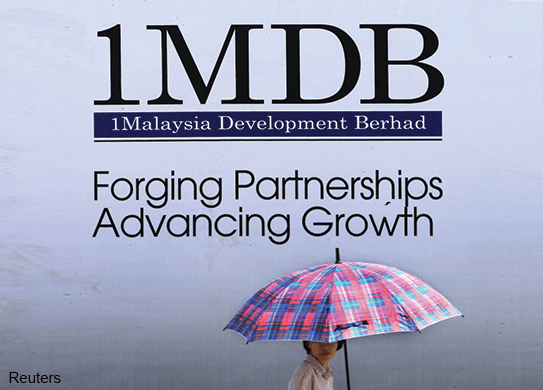 KUALA LUMPUR (July 8): 1Malaysia Development Bhd (1MDB) said it had cooperated with special task force officials, who visited the state-owned company's office here today.
1MDB said in a statement it had provided the task force with documents and materials to aid investigations on allegations that 1MDB had funnelled some US$700 million (RM2.67 billion) into Prime Minister Datuk Seri Najib Tun Razak's bank accounts.
"We can confirm that a number of officials from the Task Force, conducting an enquiry into 1MDB, visited our offices today. They were provided with a number of documents and materials to aid with the investigations currently taking place.
"1MDB is extending its full cooperation to the Task Force and all lawful authorities. We reaffirm our previously stated position that if any wrongdoing is found, then action must be taken by the lawful authorities, as per due process and the laws of our country," 1MDB said.
It was earlier reported that the raid on 1MDB's office took place at about 11.30am today.
The 1MDB-Najib investigation followed a Wall Street Journal report alleging that the money was funnelled into Najib's bank accounts.
So far, the task force comprising Bank Negara Malaysia, besides the Malaysian Anti-Corruption Commission, Royal Malaysian Police and Attorney General's Chambers, had frozen six bank accounts.
The Malaysian Insider, quoting sources, reported three of the frozen accounts were Najib's, involving AmBank and Affin Bank.