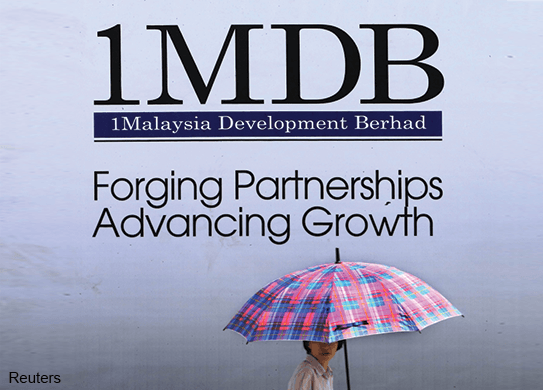 KUALA LUMPUR: 1Malaysia Development Bhd (1MDB) has once again come out to explain itself, this time to refute claims that its acquisitions of power assets were driven by political considerations.
In a statement yesterday, the troubled strategic development company said the acquisition price it paid for its energy assets was based on a long-term view of value, as well as advice received from independent valuation advisers and the prevailing market conditions at the time.
"On this basis, we believe that the value paid upon asset acquisition — which may have involved a premium in certain instances, as is common when acquiring another business — commensurated with the existing and future potential of the assets," said 1MDB.
It was responding to an article by the Wall Street Journal (WSJ) on June 18, 2015, which stated that the fund had overpaid for one of its power assets from the Genting group.
The WSJ reported that 1MDB in October 2012 acquired a Genting unit, Genting Sanyen (Malaysia) Sdn Bhd, which owned a 75% stake in a 720mw coal-fired power plant in Kuala Langat, Selangor.
"The price, which was equivalent to about US$740 million at the time, came to RM2.3 billion. Genting later reported it had a RM1.9 billion extraordinary gain on this sale, implying a value for its stake in the power plant of just RM400 million or less than one-fifth of what 1MDB paid for it," the WSJ said.
"A few months after the sale, a unit of Genting called Genting Plantations Bhd made a donation of about US$10 million to a Najib-linked charity, according to a spokesman for Genting Plantations. The charity, Yayasan Rakyat 1Malaysia, lists Najib as chairman on its website," the WSJ reported.
1MDB's statement yesterday, however, did not address the allegation that it had indirectly helped Najib's campaign through the purchase.
However, it did go on to slam the WSJ article, saying that claims that the acquisitions were politically-driven were a "repetition of baseless allegations by political opponents of the government, including former prime minister Tun Dr Mahathir Mohamad" who has been a major critic of the controversial fund.
"They have never been substantiated nor supported by evidence, just as Tun Mahathir has never produced any evidence for his claim that the RM42 billion was missing from 1MDB, because the reality is that this RM42 billion is debt backed by RM51 billion of assets," said 1MDB.
It added that since the acquisition of its first energy asset in 2012, 1MDB has built a leading international independent power producer (IPP) in Southeast Asia, via its wholly-owned unit Edra Global Energy Bhd, which is the second largest IPP in Malaysia, and the biggest in Egypt and Bangladesh.
On Monday, Tourism and Culture Minister Datuk Seri Nazri Aziz was quoted by Malaysiakini as saying that if the WSJ report claiming the troubled company indirectly bankrolled the prime minister's 2013 election campaign was true, then it was proof that the money was actually being used for the people.
"If the report carried by WSJ is proven true, then it is good, as it shows the money was not lost. Then why do you (critics) say the money is lost?
"What's wrong with [Finance Ministry wholly-owned 1MDB's] money being spent on the people?" the news portal reported him as saying.
This article first appeared in The Edge Financial Daily, on June 24, 2015.