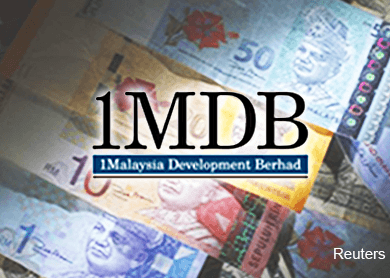 KUALA LUMPUR (May 13): Citing confidentially agreements, 1Malaysia Development Bhd (1MDB) declined comment on reports that some lenders are demanding early repayment for a US$975 million loan due end-August due to concerns over the value of collateral backing the loan arranged by Deutsche Bank.
"We are aware of recent press reports and statements concerning a loan taken by 1MDB in September 2014. Whilst we would like to respond in detail, this relates to a confidential banking matter, which prevents us from commenting at the present time. However, we intend to update the market as soon as we are in a position to do so," 1MDB president and group executive director Arul Kanda said in an emailed reply.
Citing unnamed sources, the Singapore Business Times reported this morning that "jittery lenders" of a US$975 million syndicated loan arranged by Deutsche Bank Singapore are demanding early payment for the loan that is secured with 1MDB's wholly-owned Brazen Sky's US$1.103 billion account in BSI Bank Singapore after news got out that the amount in the said account could not be determined.
According to the news report, the loan is also guaranteed by the Malaysian government.
1MDB's Arul did not specifically confirm or deny whether the loan is directly guaranteed or has an implicit guarantee from the government of Malaysia.
A banking source, however, said there is no direct government guarantee on the said one-year loan that is supposed to be due on September 1. "The concern is that there is nothing there [in the BSI account as reported by whistleblower website the Sarawak Report]," the source said. "I don't know if anyone is asking for their money back but there is concern."