This article first appeared in The Edge Financial Daily, on October 27, 2017.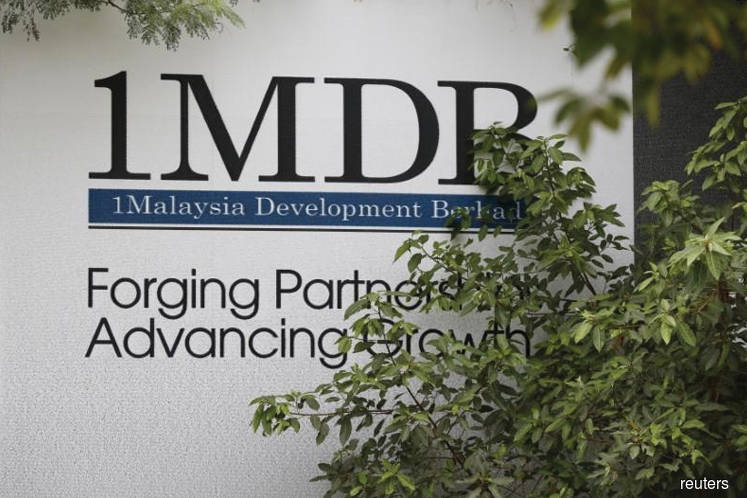 KUALA LUMPUR: State strategic investment fund 1Malaysia Development Bhd (1MDB) said its outstanding obligations now amount to RM32.5 billion, comprising long-term bond and sukuk debt.
Payments from the transfer of its assets such as the Tun Razak Exchange, Bandar Malaysia, Pulau Indah land and Air Itam land to the Minister of Finance Inc (MoF Inc), along with asset monetisation proceeds, will be used to meet the principal and interest on the remaining obligations of 1MDB, it added.
The fund was dismissing claims by member of parliament for Petaling Jaya Utara and DAP national publicity secretary Tony Pua, who said on Wednesday that 1MDB is currently an empty shell holding RM40 billion of debt.
"We refer YB (Yang Berhormat) Tony to page 80 of the Public Accounts Committee (PAC) Report on 1MDB dated April 7, 2016. The information on page 80 was presented to the PAC (of which Pua is a member) and provides details of projected future cash flows relating to the 1MDB rationalisation programme, which shows a surplus of approximately RM3 billion being generated over time," 1MDB said in a statement yesterday.
"The underlying and conservative assumptions behind the projected cash flows are described on page 81. Accordingly, with appropriate stewardship and competent development of the real estate under MoF Inc and monetisation of other assets, it is highly likely that over time, there will be a surplus generated, whether at the 1MDB level or at the level of its 100% shareholder, MoF Inc," it added.
1MDB also claimed that Pua had purposely misled the public by stating its RM12.1 billion investments in the power sector had resulted in multibillion-ringgit losses when 1MDB had disposed of its energy interest under Edra Global Energy Bhd to China General Nuclear Power Corp (CGN) for RM9.3 billion last year.
"Not only are the figures quoted by YB Tony completely wrong, he conveniently fails to mention that, while the gross purchase consideration was RM12.05 billion, the companies acquired had RM1.63 billion of cash on [their] balance sheet, which resulted in a net purchase consideration of approximately RM10.42 billion.
"Furthermore, over the period of ownership, approximately RM2.18 billion was generated in dividends, which was largely used to pay interests on the acquisition debt. Accordingly, when the cash, dividends and other costs/impairments are taken into account, upon the sale to CGN at RM9.83 billion cash (not RM9.3 billion as wrongly claimed by YB Tony), 1MDB achieved near "break-even" on its energy investments," it said, noting that the final figures are subject to audit confirmation.
To date, 1MDB has yet to provide audited accounts for the financial years ended March 31, 2015 and 2016 (FY15 and FY16). In July last year, it had also decided that its FY13 and FY14 audited financial statements by Deloitte should no longer be relied on after US prosecutors said more than US$3.5 billion was misappropriated from the fund during a period that included those years.
In yesterday's statement, 1MDB also noted that as a result of 1MDB's participation, the power purchase agreement (PPA) tariffs of the new and existing plants were reduced by between one sen per kW/h and two sen per kW/h and 1MDB was the lowest bidder in all tenders that it won.
"Based on an 85% capacity factor, a one sen tariff per kW/h reduction on a 2,000mw power plant over 20 years can result in up to RM3 billion of cost savings over the life of a PPA, for one power plant. The savings are multiplied significantly across other PPAs.
"This in turn lowers the overall PPA tariff cost to TNB (Tenaga Nasional Bhd), which is the sole buyer under all PPAs, and contributes towards the electricity tariff," the fund stated.