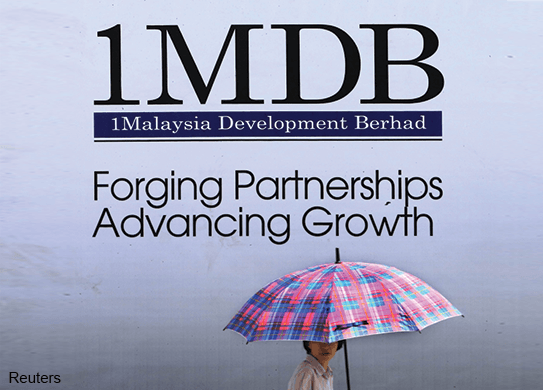 KUALA LUMPUR (May 25): 1Malaysia Development Bhd (1MDB) cannot disclose all of its payment of interest and principal payments made for each of its debts and bonds from January 2015 onwards because the accounts have yet to be audited, Prime Minister Datuk Seri Najib Razak told Parliament today.
"The details asked by Member of the Parliament (Rafizi Ramli) are details that have not been submitted. It has been a practice by the company (1MDB) to only submit details that has been audited to the public so that the information given is accurate, in-depth and verified by the auditor," Najib, who is the Finance Minister, said this in his written reply to a parliamentary question by the Pandan MP.
Rafizi had also asked Najib to specify the details on the debts and bonds according to the month paid, the amount paid and to whom.
It was reported that 1MDB accounts are audited by an international audit firm, Deloitte, and that it had signed off 1MDB's 2013 and 2014 accounts without qualification.
Similarly KPMG had also signed off the 2010, 2011 and 2012 accounts with no qualification, said 1MDB.
Najib, who is also chairman of 1MDB's advisory board, was recently accused of not telling the complete truth when he told the Parliament that money held by the strategic development company was being kept in Singapore.