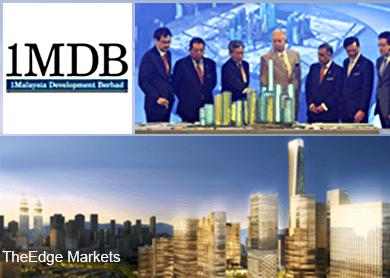 KUALA LUMPUR (May 18): 1Malaysia Development Bhd (1MDB) has accused the media of trying to shape public opinion against it and added that it will not respond to questions from them.
"It is clear from the selective presentation of facts, lack of supporting evidence and biased reporting that an attempt is being made to shape public opinion ahead of the Public Accounts Committee (PAC) and the Auditor-General completing their reviews," said the debt-laden state-owned company in a press statement today.
It said the search for truth should be conducted by trustworthy, unbiased and impartial parties, and that a "trial by media" is of no benefit to anyone who "is genuinely interested in the truth".
"Accordingly, the board will fully co-operate with and will only reply to questions posed by the bi-partisan PAC, the Auditor-General and relevant regulatory authorities. In the meantime, the board requests all parties to respect the review process being led by the Auditor-General (as directed by the Cabinet) and to await the outcome of PAC hearings which commence this week."
The Edge weekly had in its latest issue posed several questions to the current and former directors of 1MDB on various questionable transactions carried out by the company.
Among others, the article questioned 1MDB's joint venture with PetroSaudi International, the firm's financing of power asset purchases in 2012, and its US$3 billion bond issuance for the Tun Razak Exchange (TRX).
Criticism on the wholly-owned Finance Ministry investment vehicle that was set up in 2009 has been mounting of late, more notably from former Prime Minister Tun Dr Mahathir Mohamad and senior banker Datuk Seri Nazir Razak, who is also the chairman of CIMB Group Holdings Bhd, over the entity's whopping RM42 billion debt and the lack of transparency in its deals.
Prime Minister Datuk Seri Najib Razak, who is also the chairman of 1MDB's board of advisors, had ordered the Auditor-General to conduct a review of the firm's accounts. He had also told the department to prepare a report for further action and examination by the PAC.
Auditor-General Tan Sri Ambrin Buang said the department planned to submit a preliminary report to the PAC by the end of next month.