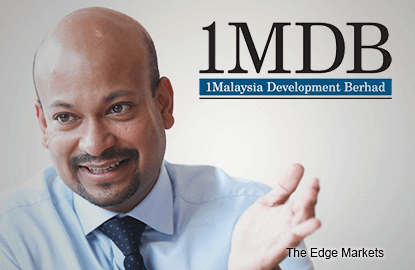 (Dec 1): 1Malaysia Development Bhd (1MDB) president Arul Kanda Kandasamy will testify for the first time before the Public Accounts Committee (PAC) in Parliament today, after he was slated to appear before the committee some six months ago.
The 1MBD inquiry was put on hold after then PAC chief, Datuk Nur Jazlan Mohamed, and three others in the committee, were promoted to the Cabinet.
Nur Jazlan's post in PAC is now filled by Datuk Hasan Arifin.
The bipartisan committee's probe into 1MDB only resumed last week when it called up former 1MDB CEO Datuk Shahrol Halmi.
Shahrol has since appeared twice before the committee.
1MDB is under probe for racking up more than RM42 billion of debt.
PAC hopes to table its findings in Parliament by March, after the auditor-general presents a full audit report on the troubled state investor firm on December 17.
Arul Kanda held a public briefing organised by Umno recently, but this will be the first time he is appearing before the committee. – The Malaysian Insider