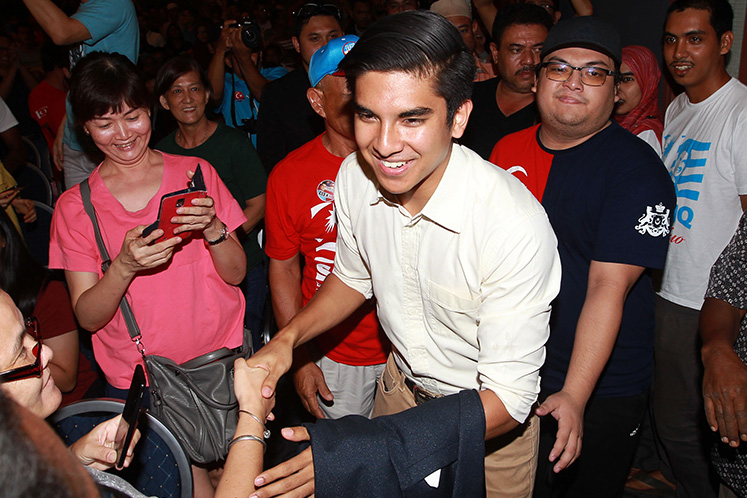 KUALA LUMPUR (April 19): The Government is allocating RM10 million to modify 1Malaysia 4 Youth (iM4U) handled by Barisan Nasional into Impact Malaysia to focus on more innovative participation of volunteers.
Youth and Sports Minister Syed Saddiq Syed Abdul Rahman said iM4U should be reviewed after it was used by former prime minister Datuk Seri Najib Tun Razak in his "I love PM" programme.
"We are removing all the elements by having a new board, focus, vision, CEO and we're about to complete the audit reports.
"The reason we faced financial shortages for iM4U is because there was a direct instruction from the Ministry of Finance (MOF), who said we would get zero funds until we show better accounting and governance exercises," he told reporters after launching Impact Malaysia at Spacecubix, here.
Syed Saddiq said the approach of Impact Malaysia is different from iM4U which previously encouraged volunteer activities among youths by putting them under one roof and working together for social innovations.
"At the moment, we have too many volunteer programmes and in fact many Ministries also have the same volunteer programmes as they were overlapping resulting in Ministries competing among themselves.
"Therefore, Impact Malaysia is a combination of all parties, opening doors to NGOs, corporate companies, industries and even individuals to come together," he said.
Meanwhile, Impact Malaysia chief executive officer Ahmed Faris Amir said there are three strategic programmes formulated namely Impact through Technology (ITT), Impact Through Community (ITC) and Impact Through Business (ITB) to enable interaction cooperation between various interested parties in their activities.
He said ITT connects youths with innovators to enable technology reach the people at a more effective  cost while ITB facilitates the process with corporate companies and business to participate in social changes.
On the other hand, ITC is to realise more social impact projects led by youths.
"Currently we have two pilot projects under ITT which brings water filtration technology to Sungai Buloh, Selangor and the technology lamp using solar power in Sungai Koyan, Pahang.  
"We will enable them to channel technology to the people at a more effective cost. This will help youths to contribute their skills to the local communities."