This article first appeared in The Edge Malaysia Weekly, on September 24, 2018 - September 30, 2018.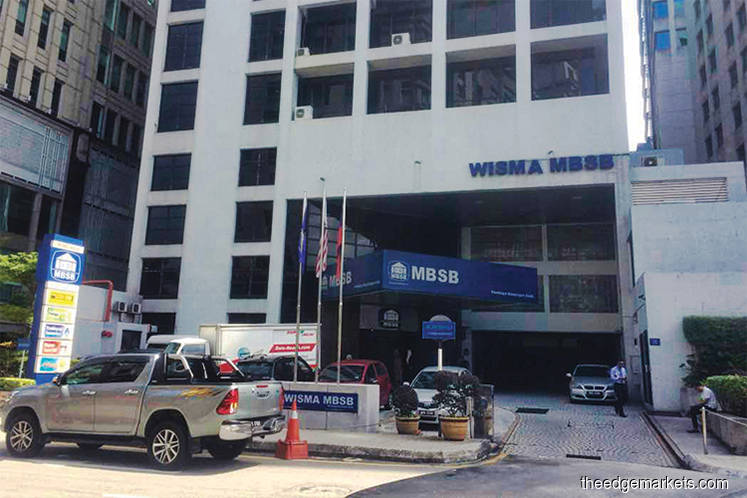 IT has been 14 years since Malaysia Building Society Bhd (MBSB) placed the four-star Avillion Legacy Melaka Hotel — an asset it "inherited" as part of a loan settlement — up for sale, but it has yet to find a buyer.
As MBSB, which is 63.77% owned by the Employees Provident Fund (EPF), continues its efforts to seek a buyer, the hotel's accumulated losses have mounted over the past few years while its net book value (NBV) and market value have gradually declined.
Today, the hotel in Jalan Hang Tuah, just outside the Unesco Heritage Site buffer zone, is understood to be worth a little more than half its purchase price of RM110 million.
A recent investment memorandum (IM) prepared and sent to potential investors by Zerin Properties, sighted by The Edge, states that the indicative price for the 237-room hotel is RM60 million.
MBSB says its wants to sell the hotel as it is a non-core asset. "It has been for sale since 2004 ... we did not hire any agent. We have [held] various discussions with several interested parties for the past few years but were not successful [in finalising a deal]. We are looking to sell at the best price possible," chief financial officer Tang Yow Sai says in an email response to The Edge.
"The purchase of the hotel for RM110 million was a result of a loan settlement with a corporate account, not a direct purchase," he adds.
In April 2001, MBSB's wholly owned subsidiary, Sigmaprise Sdn Bhd, signed an agreement to purchase the hotel, then known as The Golden Legacy Hotel, from Westmount Leisure Sdn Bhd for an aggregate value of RM110 million, computed based on the loan balance due from Westmount and after waiving 50% of the penalty interest due. MBSB had said then that the  rationale for the transaction was to "enhance MBSB's activities". The NBV of the hotel, which is managed by Avillion Bhd, was RM112 million as at Dec 31, 2000 .
Tang confirms that over the years, the market value of the asset has halved. "That is reflective of the current market condition, especially with the increase in the number of hotels in Melaka since 2001." According to MBSB's annual report for the financial year 2017, the NBV as at Dec 31, 2017, was RM46.41 million. Generally, the market value of an asset tends to be higher than the book value.
A search on the Companies Commission of Malaysia website shows that Sigmaprise Sdn Bhd, incorporated in 2000, has been in the red for at least the past five consecutive years. In the financial year ended Dec 31, 2017, Sigmaprise posted a net loss of RM12.82 million on revenue of RM8.53 million. This compares with FY2013 when net losses stood at RM4.21 million and revenue was RM11.51 million.
Sigmaprise has seen its accumulated losses balloon to RM137.96 million in FY2017, from an accumulated loss of RM97.16 million in FY2013. Total liabilities as at end-FY2017 were RM143.15 million, all of which are current.
Meanwhile, a check on the original owner of the hotel, Westmount Leisure, reveals that the company — majority owned by Belabur Jaya Sendirian Bhd, but with Tai E [email protected] Eng Khen holding one share — has been dissolved. TYY Resources Sdn Bhd owns all but 44 shares in Belabur Jaya. The 44 shares are divided among several individuals, with Tai E King, Tai Swee Kian and Ong Peng Yam each owning 11 shares; Tan Nuei Huwa, Tee Kem [email protected] Kim Hock having three shares each; and Tay An [email protected] Tay Ann Teng holding five shares.
TYY in turn is owned by Tai Hean [email protected] Hean Leng (50%), Datin Ng Pik Lian (25%) and the administrators for the estate of Tai Chet Siang (25%).
Coming back to Avillion Legacy, it is understood that before it became The Golden Legacy Hotel, it was known as the Pan Pacific Legacy Hotel. The 15-storey, 19-year-old building has a total gross floor area of 431,424 sq ft, occupies 75,865 sq ft of land and and has 346 parking bays. It has 56 years remaining on its lease.
According to the IM, "At RM60 million, this hotel is well and competitively priced and represents a timely opportunity to own a hospitality asset in one of Malaysia biggest tourism markets, which is experiencing a surge in tourist arrivals and consequently, rising demand for four and five-star accommodation."
Recent data shows that tourist arrivals to Melaka hit a record 16.79 million last year,  supported largely by visitors from China, Singapore, Indonesia, Taiwan and Hong Kong. The goal is to hit 20 million tourist arrivals by 2020.
The IM also notes that the "purchaser will assume all operational cash flows of the hotel, on an 'as is' basis and free of all other existing encumbrances and litigation on the owner". Zerin Properties CEO Previndran Singhe declined to comment when contacted.
MBSB also owns PD Legacy Hotel in Jalan Rumah Rehat, Port Dickson, which is also a result of a loan settlement with another corporate account.
Save by subscribing to us for your print and/or digital copy.
P/S: The Edge is also available on Apple's AppStore and Androids' Google Play.