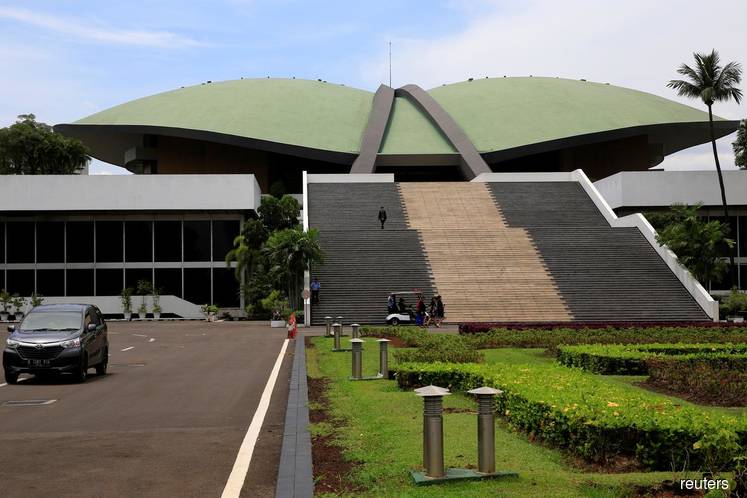 JAKARTA (Oct 1): The Indonesian Parliament (DPR) today saw 14 local artistes among the 575 Members of Parliament (DPR) who were sworn-in for the 2019-2024 term.
Among them were Indonesian singer Krisdayanti who has a strong following in Malaysia, and Mulan Jameela who is singer of the popular song "Mahkluk Tuhan Paling Seksi".
The swearing-in process began at 10 a.m. in the presence of Chief Justice of the Supreme Court of Indonesia, Prof. Dr. H. M. Hatta Ali, at the Indonesian Parliament building here.
Following riots last week, tight security was seen around the area of the Parliament in Jalan Gatot Soebroto, Senayan, with the presence of more than 20,000 security forces.
According to local media reports, other artistes who were sworn-in today were Eko Hendro Purnomo, Desy Ratnasari, Dede Yusuf Macan Effendi, Tommy Kurniawan, Primus Yustisio, Rieke Diah Pitaloka, Arzeti Bilbina, Rano Karno, Nurul Arifin, Farhan, Rachel Maryam Sayidina and Nico Siahaan.
Since three weeks ago, several small-scale protest demonstrations were staged, but these escalated on Sept 24, with the latest incident last night, when thousands of students were among the demonstrators outside the Indonesian Parliament who opposed the proposed changes to the Criminal Code.
The local media also reported that Indonesian university students planned to organise more demonstrations today.
On Sept 20, President Joko Widodo had directed a postponement of the parliamentary vote on the amendment and the responsibility would now fall on the new MPs sworn-in today to take the next action.
Jokowi who was present at the ceremony today is scheduled to be sworn-in as Indonesian president for the second term on Oct 20. — Bernama