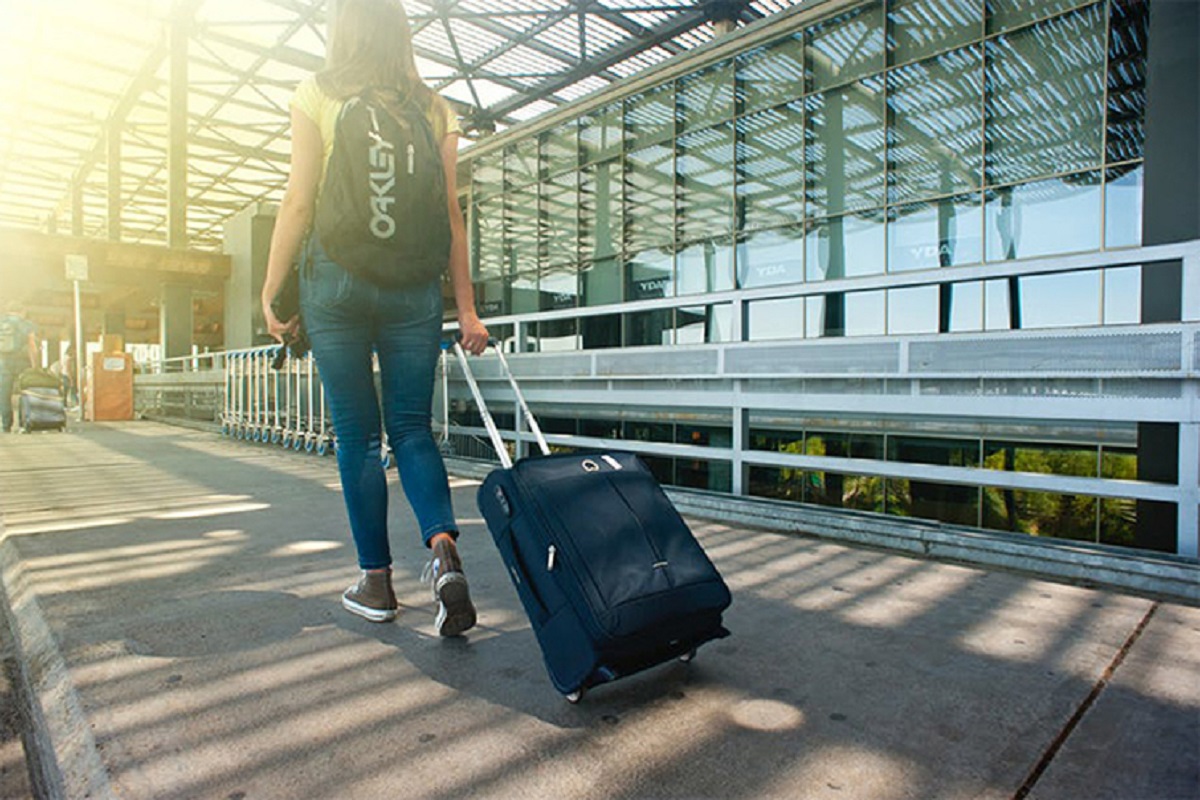 KUALA LUMPUR (Sept 27): During the 11th Malaysia Plan (11MP), measures were undertaken to support economic development by strengthening industrial growth, expediting structural reforms as well as accelerating innovation and technology adoption.
However, several challenges in terms of lacklustre industry development as well as uncompetitive micro, small and medium enterprises (MSMEs) remain and need to be addressed to realise their full economic potential. In addition, the Covid-19 pandemic has adversely impacted the performance of industries and MSMEs.
During the 12MP, initiatives will be undertaken to enhance the contribution of strategic and high impact industries in regenerating economic growth. They are electrical and electronics (E&E), global services, aerospace, creative, tourism, halal, smart farming and biomass, according to the 12MP (2021-2025) report tabled in Parliament by Prime Minister Datuk Seri Ismail Sabri Yaakob on Monday.
Efforts will also be undertaken to boost entrepreneurs' capabilities and promote inclusive growth by strengthening MSME participation in the economy. The implementation of these initiatives will enhance competitiveness and strengthen resilience to achieve a high income economy driven by advanced technology.
The 12MP will focus on propelling a number of potential growth drivers leveraging advanced technology and digitalisation in line with National Fourth Industrial Revolution (4IR) policy and the Malaysia Digital Economy Blueprint.
In this regard, the development of the strategic and high impact industries will be accelerated, while the capabilities of the entrepreneurs and enterprises, particularly MSMEs, will be enhanced. The successful implementation of these measures will strengthen the competitiveness and resilience of the economy and position Malaysia as an important player in the global supply chain for complex and high value-added products and services.
The development of strategic and high impact industries will be accelerated to propel growth of the economy, particularly in adapting to the changing global supply chain landscape post-pandemic.
The focus will be on boosting E&E industry in moving up the value chain, strengthening Malaysia as a global services hub, establishing a sustainable aerospace industry, maximising the potential of the creative industry, re-energising the tourism industry, fostering competitiveness of inclusive halal industry, intensifying smart farming activities as well as realising the potential of biomass industry.
"The implementation of these strategies is expected to increase the contribution of the industries to gross domestic product (GDP) growth, create high paying jobs and boost exports earnings," the report said.
Boosting E&E industry in moving up the value chain
Under 12MP, the E&E industry players will be encouraged to adopt advanced technologies and produce more sophisticated products, resulting in higher productivity and growth.
The E&E industry needs to be repositioned by boosting investments in high-value activities such as design and development and front-end manufacturing. In this regard, efforts will be focused on strengthening manufacturing systems, promoting new technology adoption, uplifting the development of talent as well as enhancing research and development and design and development.
"By 2025, the E&E industry is targeted to contribute RM120 billion to GDP and generate RM495 billion in export earnings."
Several initiatives will be implemented to develop talent in the E&E industry in line with the National 4IR Policy. These include establishing industry-led 4IR skills development centres, incentivising industry to reskill and upskill employees in 4IR areas and establishing an AI-enabled data platform to facilitate manpower planning.
Enrolment in science, technology, engineering and mathematics education programmes will be increased in providing talent to support the production of high value and high-tech products in the E&E industry.
Strengthening Malaysia as a global services hub
A conducive and supportive ecosystem is important for Malaysia to be a competitive global service hub.
To create this environment, clear and supportive policies, a better regulatory and business environment, talent development, digital infrastructure and air connectivity to major cities are required.
The report said the excellent digital infrastructure and connectivity are vital to support the growth of global services. The implementation of the Malaysia Digital Economy Blueprint is expected to boost Malaysia's digital infrastructure and connectivity. In this regard, the 5G network and cloud storage services will be a catalyst to create a conducive ecosystem in enhancing Malaysia's attractiveness as an investment destination.
Establishing a sustainable aerospace industry
The aerospace industry has been identified as one of the strategic industries to propel Malaysia into the high technology trajectory. The industry is projected to generate RM30 billion in revenue by 2025, compared to RM11.6 billion in 2020, and create 30,000 jobs.
The initiatives will include developing a sustainable ecosystem, clustering and zoning of aerospace activities, establishing an aerospace digital system and venturing into sustainable energy.
Incentives and financial assistance will be enhanced for the industry to remain competitive in the global value chain and promote sustainable growth.
"In addition, the implementation of the Industrial Collaboration Programme (ICP) will be further strengthened to ensure more meaningful participation by local aerospace companies in government procurement, particularly in the defence sector," the report stated.
Also, a dedicated aerospace digital system will be established as a central data repository for aircraft operations, maintenance, repair and overhaul (MRO) and aerospace manufacturing in Malaysia through a public-private collaborative effort.
The system will be managed by the government to regulate and monitor industry development. It will also facilitate various stakeholders and industry players in accessing real-time information on demand and supply to increase the competitiveness of the local aerospace industry.
On top of that, efforts will be undertaken to position Malaysia as the key producer of bio-jet fuel in the region, with the first bio-jet fuel test on piloted aircraft to be conducted in early 2022.
Maximising the potential of the creative industry
Most creative industry players are highly dependent on technology to stay current and relevant. In this regard, research and development (R&D) capacity will be augmented to ensure sustainability and maximise the potential of creative goods and services.
In ensuring that the creative industry is both resilient and rewarding, more focus will be given to developing talent in the creative space, by aligning it with the national science, technology and innovation agenda. Efforts will include establishing specialised training and learning opportunities that meet industry requirements.
Upskilling and reskilling of talent will be accelerated in various areas, including animation, movie-making and gaming.
Re-energising the tourism industry
Given the impacts of the Covid-19 pandemic on the global travel industry, it is anticipated that foreign tourist arrivals will begin recovering in 2023, to reach 24.3 million tourists in 2025, generating RM73 billion receipts.
Domestic visitors are expected to grow at 5.5% per year in the 12MP, reaching 212 million visitors and generating RM100 billion in revenue by 2025. 
In reviving the tourism industry and ensuring its resilience and vibrancy, safety and hygiene will be the main focus in all branding and promotional efforts.
"Businesses will be encouraged to adopt advanced technology, such as automation, robotics and artificial intelligence (AI), to minimise physical interaction with customers thus reducing risks in the spread of infectious diseases," said the report.
Domestic tourism has remained the backbone of the tourism industry, and it will be given an additional boost to support the industry especially in mitigating the impact of shocks such as the Covid-19 pandemic.
In this regard, incentives and promotional campaigns will be intensified, ensuring the tourism industry is revived to be robust and capable of withstanding any shocks.
Fostering competitiveness of inclusive halal industry
An expansion of the halal industry will increase demand and create opportunities for halal content and professionals to actively participate in the industry. In this regard, the halal occupational framework will be expanded to include talent requirements in high potential industries such as pharmaceutical, cosmetics and medical devices industry, through engagement with the industry.
Besides, measures will be taken including establishing halal professional recognition, accelerating industry development including Bumiputera participation, increasing product competitiveness and positioning Malaysia as a global halal hub.
These measures are expected to contribute to the growth of the halal industry, increasing its share to GDP to 8.1% and generating RM56 billion export revenue in 2025.
Intensifying smart farming activities
The application of modern technology is one of the key factors increasing the productivity and income of farmers as well as achieving sustainable production. Efforts to accelerate the adoption of modern technologies among farmers will be implemented by encouraging utilisation of big data analytic, Internet of Things (IoT), and AI as well as intensifying usage of drones, robotics and sensors.
According to the report, collaboration between technology providers and farmers will be promoted to inculcate modern technology usage as well as increase accessibility and adoption of affordable smart technology along the agriculture sector value chain.
A dedicated smart farming fund will also be introduced to support the acceleration of modern technology adoption in the agriculture sector.
Realising the potential of biomass industry
The biomass industry will leverage the abundance of resources to generate a new source of income for the nation. The measures will include formulating a comprehensive biomass policy, accelerating the development of high value-added biomass products and developing local technology. 
These measures are envisaged to increase investments in the biomass industry to RM10 billion in the plan period.
Boosting capabilities of entrepreneurs and enterprises
The 12MP will continue to boost the capabilities of entrepreneurs, cooperatives, agriculture-based associations, social enterprises and MSMEs.
The measures will focus on creating innovative and sustainable entrepreneurs, promoting inclusive participation through MSMEs, cooperatives and agricultural-based ecosystems.
Successful implementation of these measures is expected to increase the contribution of MSMEs to GDP to 45% and the cooperatives' revenue to RM60 billion in 2025.
Promoting inclusive participation through MSMEs, cooperatives and agriculture-based associates
Support programmes will be implemented to increase the number of innovative entrepreneurs, including youth, Bumiputera and specific target groups in strategic and high impact industries.
The digitalisation of MSMEs will be undertaken as an important national agenda to transform the conventional way of doing business.
"A national MSMEs digitalisation roadmap will be introduced to drive the adoption of digitalisation. A mechanism to assist and guide MSMEs in the digitalisation process will be strengthened, among others through Digital On-Boarding for Micro Businesses and Digital Transformation Acceleration Programme.
In promoting the development of social enterprises, continuous support and capacity development will be provided for business and market expansion. 
"In this regard, Blueprint Perusahaan Sosial 2021-2025 will be introduced to further strengthen social enterprise development. In addition, Program Perolehan Impak Sosial Kerajaan (PPISK) will be rolled out to enable the onboarding of social enterprises to the national e-procurement system.
Creating a conducive and holistic ecosystem for entrepreneurship
Last but not the least, a conducive and holistic ecosystem is paramount to support entrepreneurship development. In this regard, initiatives will be undertaken to enhance governance, regulations, institutional roles and financing to boost the performance of entrepreneurs.