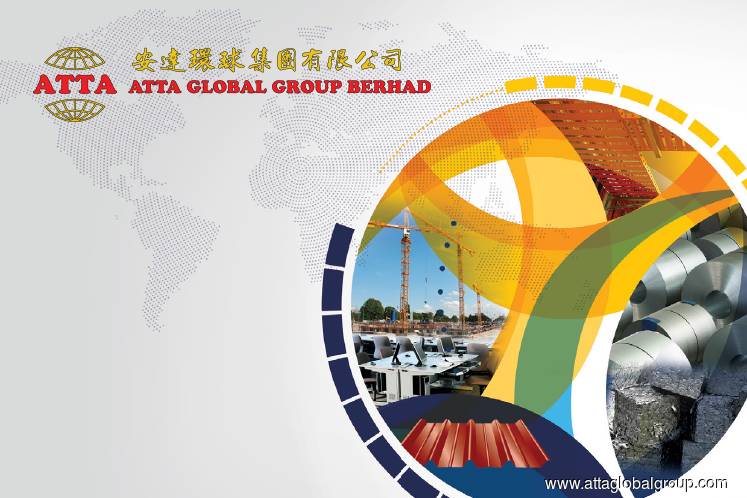 KUALA LUMPUR (Dec 26): Atta Global Group Bhd, whose share price staged a strong rebound recently, saw some 17.48 million shares, which is equivalent to an 11.79% stake, traded off-market today.
Bloomberg data showed that the shares were traded in 13 different blocks at 75.5 sen per share, which was at a discount of nine sen or 10.65% to today's closing of 84.5 sen. Total transactions were valued at RM13.18 million.
In a series of filings today, the metal product manufacturer said that its executive director Ng Chin Nam and chairman Ooi Chieng Sim, who is also the single largest shareholder, had disposed of Atta shares today.
Meanwhile, the filing shows that Ooi sold 3.52 million shares today, leaving Ooi with an 11.39% indirect stake in the company. Some 2.4 million shares were sold through Skylitech Resources Sdn Bhd.
Ng ceased to be a substantial shareholder with 3,582 shares or 0.002% stake left in hand, after selling 81,216 shares, said Atta Global.
Another substantial shareholder Atta Worldwide Group Sdn Bhd also sold 148,500 shares today and is left with a 15.74% stake.
However, it is not known who else sold shares in the company as at press time.
For its half-year period ended Sept 30, 2017 (1HFY17), Atta Global saw net profit decline 13.08% to RM2.18 million, from RM2.51 million in the same period a year ago, during which it recorded one-off gain arising from sale of fixed asset.
However, revenue jumped 53.18% to RM80.54 million, from RM52.58 million in 1HFY16, mainly from higher market demand and higher selling price incurred by its metal processing division.
The stock has rebounded from the low of 68 sen on Dec 12 to a high of 91.5 sen on Dec 20. It closed 4.5 sen or 5.06% lower at 84.5 sen today, giving it a market capitalisation of RM129.12 million.