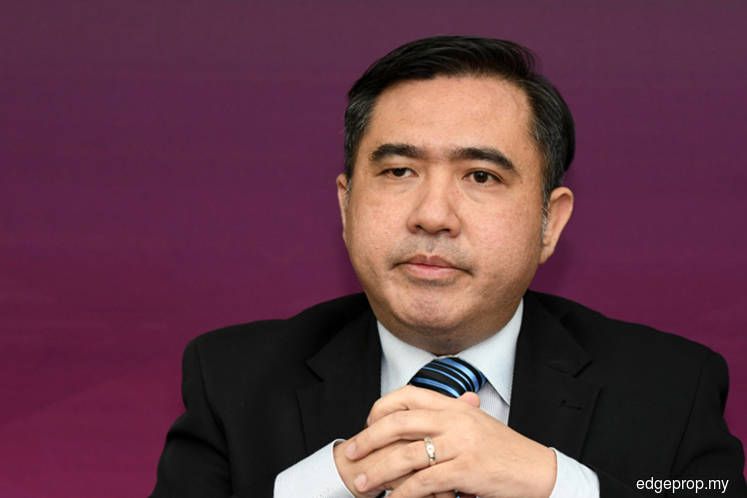 KUALA LUMPUR (April 2): The monthly unlimited public transportation pass for Klang Valley, My100, has benefited 117,506 unique users in the first three months of 2019, said Transport Minister Anthony Loke.
"In March, My100 was subscribed by 87,349 people, and it is expected to continue to rise in the months ahead," Loke told the Dewan Rakyat today.
The My100 and My50 passes for Klang Valley was launched on Dec 1, 2018 before being made effective for usage beginning this year. Unlike My100, My50 does not support use on rail transports and bus rapid transit (BRT) Sunway Line.
In terms of ridership, rail riders in January and February 2019 rose 9% to 35.6 million from 32.55 million in the same period last year, with highest increase in the Mass Rapid Transit (MRT) Sungai Buloh-Kajang Line, which rose 33% on-year.
In Penang, there is currently an unlimited monthly pass of RM75 which is subscribed by 1,500 customers.
Loke reiterated that the My50 pass will be expanded to Penang in July, which will also include Rapid Ferry between Butterworth and George Town.
This is in light of the 10% decrease in Rapid Penang ridership in the first two months of 2019, to 25.59 million passengers, said Loke.
Meanwhile, Loke said the government is also on the lookout to expand the My100 or My50 programmes to other states.
"Most states in West Malaysia receive subsidy through ISBSF (Interim Stage Bus Support Fund) for feeder buses," Loke said.
"We are looking at introducing these monthly passes in the other states in phases," he added.