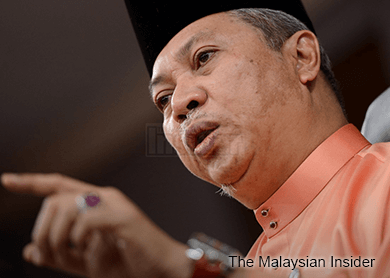 (June 23): Malaysia has one scandal too many, anti-corruption watchdog Centre to Combat Corruption & Cronyism (C4) said today over the latest revelation by an Australian newspaper over the alleged purchase of a RM65 million property in Melbourne by a public institution.
C4's executive director Cynthia Gabriel said Majlis Amanah Rakyat (Mara), which was named in The Age's news report on the purchase, was not a private entity and urged the government to be transparent about Mara's dealings.
"Mara chairperson (Tan Sri) Annuar Musa's silence on the alleged scandal is not golden, as Malaysians are fast losing their patience with this kind of response from government officials," she said.
The Age's report said "a group of super-rich Malaysian officials" overpaid by A$4.75 million (RM13.8 million) for an apartment block in Melbourne in 2013.
The trio had allegedly "overbid" for the building, called Dudley International House, from A$17.8 million to A$22.5 million (RM65.3 million), with the difference pocketed as bribes back home.
Cynthia said the report identified top Malaysian government officials and a former politician who allegedly purchased the apartment block in 2013, where the individuals reportedly overpaid for the property by RM13.7 million to allow for kickbacks back home.
Names that were mentioned in the report included two Mara executives.
Cynthia said such reports, if unanswered, would only serve to further tarnish the already deteriorating reputation of Malaysia in the eyes of the world.
"The country is still reeling with shock and disbelief, while seeking answers to the RM42 billion in debts involving Prime Minister Najib Razak pet project – the 1Malaysian Development Bhd (1MDB).
"With his elegant silence, Najib has failed to convince Malaysians, that there is no hanky panky involved in the dealings of the company, which is wholly owned by the Finance Ministry."
Cynthia added that it was only five days ago that Wall Street Journal reported that 1MDB had overpaid by five times the acquisition of energy assets from Genting Group, proceeds of which the latter then funnelled to a non-governmental organisation under the prime minister for use in his 2013 general election campaign.
She also said that Malaysians have yet to forget the deal involving French company DCNS in the sale of two Scorpene submarines by the Malaysian government in 2002, having paid millions in kickbacks to Malaysian officials.
The case is still pending in the French courts.
She said these complicated money trails indicated a dangerous trend towards suspected money laundering and illegal financial kickbacks to Malaysian officials for lucrative deals.
"The current incidences and reports in the media must perk the Malaysian Anti-Corruption Commission to launch a probe on related individuals and institutions, without having to wait for instructions to do so.
"It's just one scandal too many," Cynthia said. – The Malaysian Insider