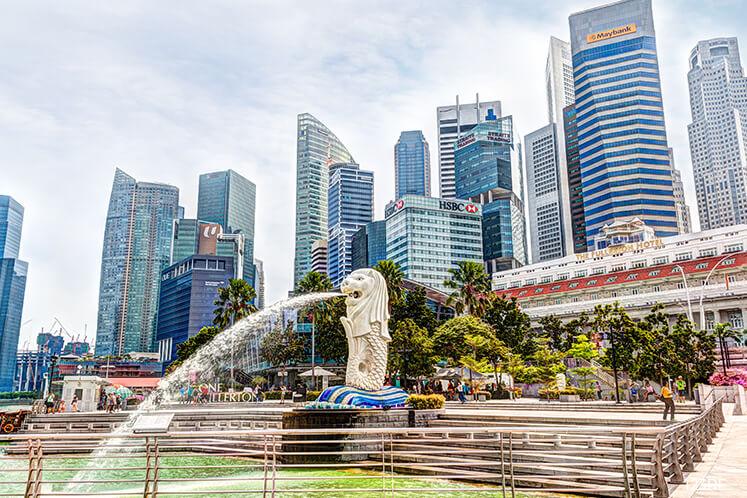 SINGAPORE (April 6): Bringing personal tech devices to work have not only become an everyday practice but even a necessity at times. But according to one study by VMware (VMW), a subsidiary of Dell Technologies, this increasingly commonplace habit could prove more of a bane than a boon.
Based on the results of VMware's Digital Workspace Study, over one in three Singaporeans (38%) report to be using unapproved personal devices for work, representing the highest in ASEAN, while more than 66% of Singaporeans use their personal mobile devices to check work emails.
Together with Malaysia, it is also observed that Singapore tops the ASEAN region in terms of a mobile workforce, with each person owning 2.5 devices on average.
In the cloud and virtualisation software & services provider's view, such a trend could significantly expose their company's susceptibility to data breaches and hence business risks, such as hacking and cyberattacks.
The bring-your-own-device (BYOD) threat appears to go beyond hardware devices as 81% of Singaporeans survey saying they faced difficulties when using work apps as well.
"As we move into this new reality where young employees have grown up with the Internet and want to be always on and always connected, how do companies embrace these technologies without compromising security?" says Ron Goh president, Southeast Asia and Korea, VMware.
In Goh's view, the survey's results show it is clear that users will find their own way around corporate IT if businesses are unable to deliver "self-service access" in addition to "a unified experience that enhances their productivity and supports their work styles".
"There is an urgent need to break down technology silos and tackle shadow IT by standardising on a digital workspace platform. The mobile workforce needs a simple, single log-in environment to access all of their apps and services – across devices – while keeping personal and professional data separate," he emphasises.
"Ultimately, users want simplicity while IT wants security; users want choice while IT wants control. Enterprise companies tend to focus on the security part but often have issues with consumer simplicity. Yet, both are crucial steps in driving the digital workplace and enabling unified apps and delivery with unified endpoint management. Businesses that are able to provide secure access to increasingly mobile workforces while managing the growing diversity of applications, data and devices will thrive in the digital era," adds Goh.