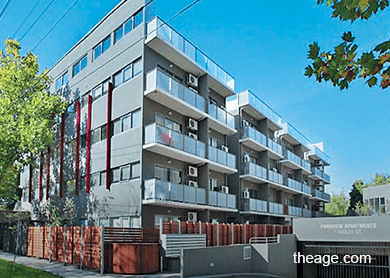 KUALA LUMPUR: A "top" Mara officer, senior official and former politician have allegedly spent millions of government funds to buy an apartment block in Melbourne, Australia, in a property scam, The Age newspaper said yesterday.
In the exclusive report, the Australian paper alleged that "a group of super-rich Malaysian officials" overpaid by A$4.75 million for an apartment block in the city in 2013.
The trio allegedly "overbid" for the building, called Dudley International House, from A$17.8 million to A$22.5 million, with the difference pocketed as bribes back home.
Australian developers of the property received sham invoices for fake services, such as "consultancy and advisory", from Malaysian firms, the paper said.
Quoting an Australian creditor, who faces bankruptcy after the deal collapsed, tradesman John Bond told The Age: "This deal has ripped off Australians and involves serious corruption, but no one has been held to account."
The paper alleged that the same group of high-ranking Malaysians was also involved in about A$80 million worth of Melbourne property, buying up offices and apartment blocks.
Dudley International House is a student hostel bought by Majlis Amanah Rakyat (Mara), a government agency, which provides scholarships to Malaysians studying overseas and loans to bumiputera.
The five-storey Dudley International House in the suburb of East Caulfield accommodates up to 115 Mara students attending Monash University.
About 20,000 Malaysians study in Australia each year, according to government figures, and Melbourne is a popular destination.
Attempts by The Malaysian Insider to contact Mara chairman Tan Sri Annuar Musa to verify the report were unsuccessful.
Meanwhile, the Public Accounts Committee (PAC) will haul up Mara to explain its overpriced purchase of Dudley International House, said PAC chairman Datuk Nur Jazlan Mohamed.
The management of the government agency will be summoned as soon as possible to face the bipartisan parliamentary committee, he told The Malaysian Insider yesterday.
"We will call them up as soon as possible; we will write to Mara," Nur Jazlan said, when asked about the report by The Age. 
Mara is a trust for bumiputera advancement in education, business and other fields. — The Malaysian Insider
This article first appeared in The Edge Financial Daily, on June 24, 2015.