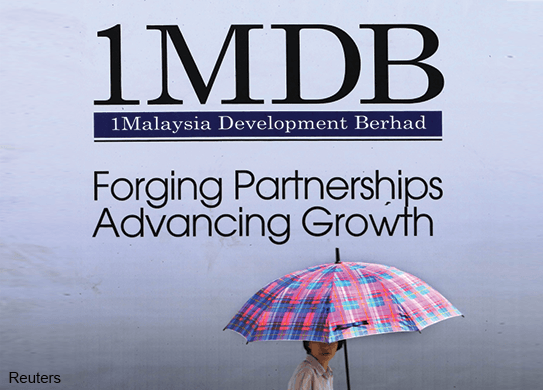 KUALA LUMPUR: The Malaysian Anti-Corruption Commission's (MACC) advisory board wants a special multi-agency task force to be set up to investigate any possible wrongdoing in 1Malaysia Development Bhd (1MDB) which racked up RM42 billion in debts to date.
In a statement yesterday, the advisory board said that in light of various allegations made against 1MDB lately, the task force should consist of not only MACC, but also the police, the Securities Commission and also Bank Negara.
It said that the investigations should begin when the Auditor-General's report on 1MDB is released, expected to be due by the end of June.
"It is important that a comprehensive investigation be done and be presented to the public," the statement said.
"The board intends to see a resolution to this issue," it said.
It said that all the other agencies should come on board the investigations as MACC's scope is restricted to probing graft alone.
"If any wrongdoing is discovered, the agencies should take action according to their respective scope of powers," the statement said.
The Anti-Corruption Advisory Board said, "It takes the accusations and allegations made in connection with 1MDB seriously, and takes note of the high public interest in the matter."
The independent board that monitors the MACC hopes to see a resolution to the issues surrounding 1MDB and agreed that a task force should be set up to investigate the management of 1MDB funds.
"If there are any offences committed, the agencies concerned should take appropriate action in accordance with their respective powers," it added.
1MDB's troubles have led to Prime Minister Datuk Seri Najib Razak coming under pressure with calls for his resignation, including by former prime minister Tun Dr Mahathir Mohamad.
1MDB currently has a cash flow problem in servicing its large debts and interest payments.  — The Malaysian Insider
This article first appeared in The Edge Financial Daily, on May 25, 2015.