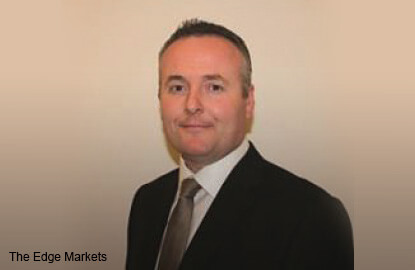 This article first appeared in
The Edge Financial Daily
, on February 6, 2017.
KUALA LUMPUR: Instead of competing among themselves for talented employees, chief human resources officers (CHROs) may now have to contend with the more lucrative "gig economy" for fresh talent.
"The threat that you might not get the cream of the crop is not just coming from industry colleagues," said Paul Cooper, managing director of Michael Page Malaysia, in a panel discussion.
"You might think that the group that's affected most by new technology like Uber and Grab is taxi drivers. It's actually organisations," Cooper said at Aon Hewitt Malaysia's "Re-Solving the Rewards Conundrum" conference last month.
Starting salaries for fresh graduates that range between RM2,000 and RM3,000 are no longer as attractive as "kids can earn between RM4,000 and RM5,000 a month driving for Uber", he said.
"Unless you're thinking innovatively about the future, it will impact you in the next one to four years," Cooper told the audience.
In light of this new threat, the panellists agreed that engagement with universities and students is important in understanding their needs and getting them "bought into" a company.
While organisations may have internal programmes to steer development and career mobility, "external positioning" by reaching out to local universities is also important, said Marcela Mihanovich, Citibank Malaysia's director of human resources.
Nadiah Tan Abdullah, divisional general manager of group human resources at S P Setia Bhd, viewed varsity engagement as a reverse mentoring process for CHROs.
"They (students) are so advanced because they are growing in an era with free knowledge and free information. They are living in the Internet era, therefore their demands and expectations of the workplace are different," Tan said, stressing the need for managers and directors to be adaptable.
She added that technology-savvy Generation Y can also redevelop and make use of their talent with mentoring from the industry.
"What we try to do is marry the experience of the baby boomers and leverage on the techno-savviness of Gen Y," Tan said.
According to Tan, Gen Y makes up 62% of S P Setia's workforce while "baby boomers" comprise some 7%.
"We need to accelerate talent development because we have the advantage of having a multigenerational workforce," Tan said as S P Setia looks to double its market capitalisation to some RM18 billion in five years' time.
Cooper also highlighted the usefulness of internship programmes for organisations to engage their targeted talent pool.
"If you get your internship programme right, you'll be able to hire effectively from this very competitive talent pool," Cooper said.
"More importantly, they're your spokespersons. They're your word of mouth on campus [and] they will do more good for you than anything else that can be done," he said.
However, Tan said there is a need to bridge the gap between managerial expectations and the potential that these interns have.
"If there's a great project, I will get [the interns] involved," she said, as it enables them to identify high potential employees instead of just high performers.
This is important as succession planning should be structured so that high potentials could take a "quantum leap" instead of going through years of traditional ladder climbing.
"If it takes 10 years [to reach a managerial position], they're not going to stay on. Even five years is long," Tan said.
"I hear a lot of complaints about Gen Y — the fact is [that] we're not going to change that. That is the talent pool that's coming through the workforce," Cooper added.
Meanwhile, management expectations for CHROs have shifted to the need for an "innovative, entrepreneurial mindset", said Cooper.
Discipline, curiosity and an open mindset are also important traits for human resources executives as staying relevant is important in a continuously evolving industry, the panellists said.
Networking and external development programmes were among the top methods CHROs used to prepare themselves for the position, according to a presentation by Aon Hewitt practice leader Ridhima Khanduja.
A study by Aon Hewitt also found that 47% of global respondents had prepared to become CHROs by going through the ranks as human resources executives and managers, Khanduja said.