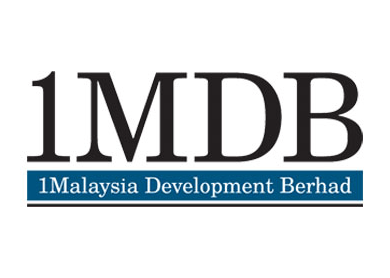 KUALA LUMPUR: Foreign investors' decision to invest in the Malaysian market would not be moved by local complaints about the state-linked strategic development fund 1Malaysia Development Bhd (1MDB), said JP Morgan Chase Bank Bhd (JP Morgan) chief executive officer and senior country officer Steven Clayton.
He said criticisms of 1MDB, and its impact on the Malaysian economy, are largely domestic concerns as international investors are more focused on the fundamentals of the Malaysian companies in which they choose to invest.
"Malaysia is a single A-rated country. People here always talk about a possible downgrade, but you have to remember that Moody's got Malaysia on a potential upgrade. Nobody seems to mention that. Standard & Poor's [has given Malaysia] a stable outlook. Only Fitch Ratings [has given] a negative outlook, but it has also just downgraded Japan," said Clayton.
"The view of institutional investors ... [is to] just focus on the fundamentals of the companies rather than look at other issues," he said.
Clayton also said the Malaysian market is one with "a lot of positives" and that it is starting to attract yield-hunting foreign investors back into the country's equity and debt markets after a selldown at the end of 2014.
"Yes, we are seeing them (foreign investors) coming back. We are bullish on the fact that foreign investors are looking again at Malaysia. We don't think they will come in massive numbers but we have seen a change in the trend. We are beginning to see ... foreigners becoming buyers rather than sellers," said Clayton.
He said a high level of foreign investors' participation in transactions such as Petroliam Nasional Bhd's (Petronas) US$5 billion (RM18.05 billion) bonds, the Malaysian government's US$1.5 billion Islamic bonds, as well as Malakofff Corp Bhd's (Malakoff) initial public offering (IPO) are signs of a growing global appetite for the Malaysian market.
In particular, Clayton said 67% of Malakoff's IPO shares set aside for institutional investors were subscribed by foreign investors.
Clayton said Malaysia's IPO activity in 2015 will pick up in the second half of the year as investors gauge market reaction to Malakoff's listing on Bursa Malaysia.
"Our own (IPO) pipeline is not bad at all and our competitors' are pretty good as well. So, everyone was waiting to see what happens to Malakoff. We still have to wait till it trades next week," he said.
"If it trades well next week, it will encourage a number of other issuers to activate their plans. Some of these plans are already in place and they are [just] waiting to see [what happens to Malakoff's IPO]. For others, maybe more work needs to be done on their IPOs. But we do see IPOs picking up," said Clayton.
He is also expecting mergers and acquisitions, specifically in the oil and gas and healthcare sectors in Malaysia, to increase in line with global trends.
On the equity market, JP Morgan's executive director of equity research Mak Hoy Kit said the Malaysian equity market is "somewhat of an oil proxy" in 2015, and will be trading in line with global oil price trends.
JP Morgan's forecast for Brent crude oil price stands at US$62 per barrel for the year and US$72 for 2016. It is also expecting the KLCI to see earnings growth of 6.2% this year.
Mak said JP Morgan will opt to expose itself to defensive growth sectors such as healthcare and selected real estate investment trusts. This strategy, he said, "gives you exposure to some form of growth but also a lot of earnings certainty".
Mak said JP Morgan also prefers exposure to sectors related to construction, tourism and subsidy rationalisation.
"The 11th Malaysia Plan will be unveiled sometime in the middle of this year. They (previous Malaysian plans) tend to be expansionary around railway infrastructure ... Based on our forecast, we are looking at RM180 billion worth of railway-related infrastructure and that's positive for construction," said Mak. 
"Tourism spending is increasingly important to Malaysia. It now accounts for more than 7% of gross national income and that is very substantial. A very small ringgit spent by the government can lead to a very big multiplier in this sector. This sector will grow about 10% in terms of business volume in Malaysia."
This article first appeared in The Edge Financial Daily, on May 6, 2015.