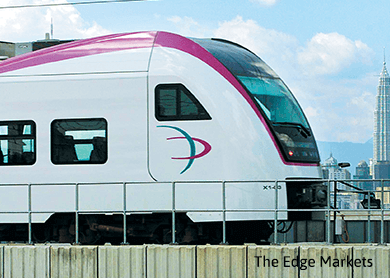 KUALA LUMPUR: The Public Accounts Committee (PAC) has found that there was a conflict of interest in the award of the 2.2km express rail link (ERL) extension from the KL International Airport (KLIA) to klia2 in Sepang.
"There was a conflict of interest in the award of the contract, which was done via direct negotiation with the contractor. The main contractors [of the ERL extension] and the main shareholder of Express Rail Link Sdn Bhd (ERLSB) are from the same party," the PAC said in a report tabled in Parliament yesterday.
According to the PAC's report, the ERL extension contract went to Syarikat Pembinaan YTL Sdn Bhd and Seri Yakin Sdn Bhd through direct negotiation.
ERLSB operates the ERL. YTL Corp Bhd holds the biggest share in ERLSB at 50%, followed by Lembaga Tabung Haji (40%) and Trisilco Equity Sdn Bhd (10%).
Opposition lawmakers had previously slammed the government for the RM100 million awarded to ERLSB, saying it was a "sweetheart deal" for the company to expand its own assets. Putrajaya had footed the entire cost to link KLIA to the new low-cost carrier terminal.
The PAC said the RM100 million in the form of a grant for the construction of the ERL extension should have been scrutinised more deeply since the government allowed part of the passenger service charge collection to be channelled to ERLSB as a form of revenue.
This is despite the fact that not all passengers travelling to klia2 use the ERL services, it added.
The PAC is asking the government to abolish the RM2 additional fare charged to passengers travelling from KLIA to klia2.
"The rail extension from KLIA to klia2 is within the KLIA compound, that is, under the purview of Malaysia Airports Holdings Bhd (MAHB). As such, the RM2 fees should be abolished," said the PAC.
It also called on the auditor-
general to conduct a commercial audit of KLIA to ensure that the airport concession given to MAHB does not burden the government and the people.
"It is important for the government to ensure that whatever allocation given to the private sector via government grants must abide by the regulations and acquisition policies and gives value for 
money," it added.
This article first appeared in The Edge Financial Daily, on June 17, 2015.