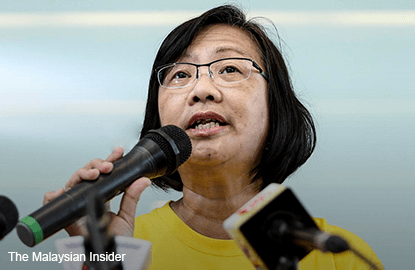 PETALING JAYA: Meeting points for the Bersih 4 rally in Kuala Lumpur this weekend remain the same as the timing of road closures to facilitate Merdeka Day rehearsals will end by noon before the street demonstration is expected to begin, organiser Bersih 2 said yesterday.
Bersih 2 chairperson Maria Chin Abdullah said police have informed them that road closures for the rehearsals would end by noon tomorrow, and that there would be no more preparations until Merdeka Day on Aug 31. "So the roads will be free from the time we plan for the rally to start, which is 2pm on Aug 29 and the time we end, which is before midnight on Aug 30," she told a press conference in Petaling Jaya yesterday.
The five meeting points before protestors are to march towards Dataran Merdeka in the capital are the National Mosque, Brickfields, Pasar Seni, Menara Maybank and in front of the Sogo shopping complex.
Maria said donations had exceeded RM2 million and expressed hope that this was a reflection of the turnout this weekend.
She also called for Umno members and public officers, including from the Malaysian Anti-Corruption Commission to gather with the people in demanding for reforms.
Maria said a crowd as large as those who took part in Bersih 3 is expected. An even larger turnout might be possible.
Some 250,000 were estimated to have turned up at Bersih 3 in 2012.
The Bersih 4 rally is pressing for institutional reform, the freedom to protest, measures to save the economy and a clean government and political system. — The Malaysian Insider
This article first appeared in digitaledge Daily, on August 28, 2015.