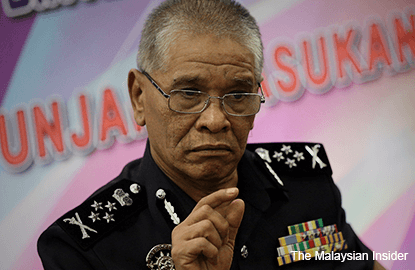 KUALA LUMPUR: Police will take action against Bersih 4 organisers if the gathering is used to "encourage" the public to topple the government through illegal means, Deputy Inspector-General of Police Datuk Seri Noor Rashid Ibrahim said yesterday.
He said police will have to intervene if the gathering turns seditious.
"We have no problem if it is a peaceful assembly. The public has the right to gather, has the right to voice their dissatisfaction but it has to be done according to the law.
"But if you start to disturb the civil peace and safety, then we have to take action."
He reminded the rally organisers that violations could still happen although the right to assembly is allowed under the Federal Constitution. He said the police force has to take into account the safety and security of the people as a whole on this matter.
"If you want to camp for the entire month, you can, as long as you adhere to the law. 
"But then, if you start disturbing the traffic flow, damaging public property, doing things that are against the law, then we have to act," said Noor Rashid.
He was commenting on the overnight Bersih 4 gathering which will be held from August 29 to 30.
The organisers are planning to hold a 34-hour rally in the city to push for institutional reform following the controversy surrounding the debt-ridden 1Malaysia Development Bhd (1MDB).
Bersih 2.0 chairperson Maria Chin Abdullah said participants should congregate at Brickfields, Pasar Seni, Sogo, the National Mosque and Dataran Maybank before making their way to Dataran Merdeka.
She said that they had informed the police and Kuala Lumpur City Hall (DBKL) and hoped to meet Inspector-General of Police Tan Sri Khalid Abu Bakar to discuss safety and traffic control issues.
She had also advised rally participants to bring along sleeping bags, tents and other necessities for the 34-hour rally.
Maria said that various activities had been planned for the overnight rally, including civic education workshops, public debates, cultural performances and speeches by community leaders.
It is understood police are making arrangements to meet Maria soon to discuss the rally. — The Malaysian Insider
This article first appeared in digitaledge Daily, on August 13, 2015.