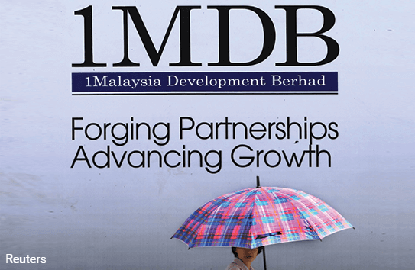 This article first appeared in The Edge Financial Daily, on November 3, 2015.
KUALA LUMPUR: The Ministry of Finance (MoF) said the ongoing 1Malaysia Development Bhd (1MDB) investigations had not deterred foreign direct investment (FDI) flows into the country.
In a written parliamentary reply yesterday, the MoF said foreign investors are here for the long term, taking the nation's economic growth prospects into account.
"These include the country's macroeconomic growth, low unemployment rate, high savings, adequate international reserves and government debt, which is still within control.
"1MDB is not an obstacle to investments coming into the country," the ministry said.
The MoF said this in response to a question by Kulim Bandar Baru member of parliament Datuk Abdul Aziz Sheikh Fadzir, who queried whether state-owned 1MDB had adversely impacted the country's FDI.
According to the ministry, Malaysia attracted RM22.4 billion worth of FDI in the first half of 2015 (1H15), compared with RM17.5 billion in 2H14.
The ministry also said the Malaysian Investment Development Authority had approved projects worth RM113.5 billion in 1H15, versus RM112 billion a year earlier.
The MoF noted that although there were domestic issues being raised, FDI continued to flow into the country.