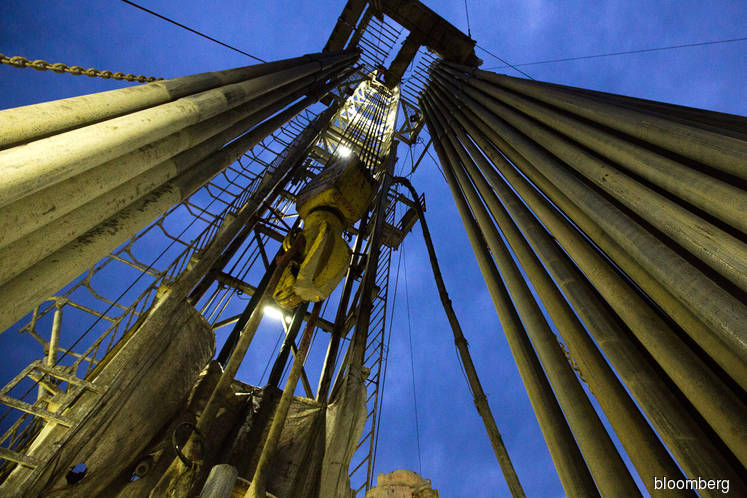 (Sept 12): Islamic State claimed responsibility for an attack on the headquarters of Libya's main oil company in Tripoli and said oil fields in the North Africa nation are a "legitimate target" for its militants.
Three militants carried out the attack on the National Oil Corp. headquarters in Tripoli on Monday, according to a statement released on a Telegram account linked to the group.
Two NOC employees were killed in the attack, which was quashed by security forces. The oil company said it will carry out operations as usual across Libya, the holder of Africa's largest proven crude oil reserves.
After being driven out of its last stronghold in central Libya, Islamic State is making a comeback in the oil-rich country, aided by conflicts among two rival administrations and dozens of militias.
Read: Libya Leads OPEC Oil Output to 2018 High Despite Iran Losses
By targeting the NOC, the attackers struck a stunning, if symbolic, blow against one of the few national institutions in the country to have endured more than seven years of conflict and chaos after the ouster of former leader Muammar al-Qaddafi. In addition to weathering political turmoil, the company continues to pump and export crude oil in spite of sporadic attacks by rival fighters and militias on fields, ports and other facilities.
Read More: Libya Forces Quash Gunmen After Attack on State Oil Company
In its statement, the Islamic State group described the NOC as the "most important economic pillar" aiding its enemies in Libya.
A member of the Organization of Petroleum Exporting Countries, Libya pumped about 970,000 barrels a day in August, an increase of 310,000 from July. Even so, the output level is far below the 1.6 million barrels a day Libya produced prior to the 2011 uprising against al-Qaddafi. - Bloomberg