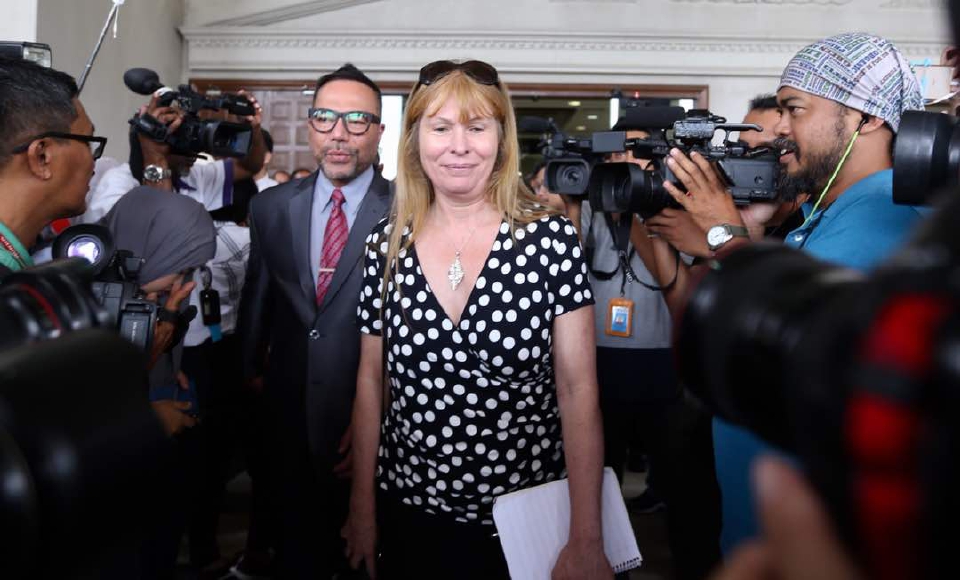 PETALING JAYA (Sept 8): 'The Sarawak Report: The Inside Story of the 1MDB Expose' book which tells the story behind the investigation into the 1Malaysia Development Bhd (1MDB) scandal by founder and editor of the Sarawak Report, Clare Rewcastle-Brown was officially launched today.
The 528-page book covers the details of Rewcastle-Brown's struggle to find information about the Malaysian strategic development company and even faced a wide campaign by certain parties against her and her website.
"Several parties were paid to slander me, while pretending to be activists, to discredit me. But we needed to work in exile out of fear.
"But I felt responsible to report the various corruption scandals, from Sarawak's deforestation to 1MDB, due to the laws restricting mainstream media journalists (in this country)," she said at the launch of her book at a hotel here today.
She also thanked Damansara Member of Parliament Tony Pua for being a "co-conspirator and collaborator" and helping her a lot during the investigation and report on the (1MDB) scandal.
Sarawak-born Rewcastle-Brown, 58, said even though the book focused on the 1MDB scandal and Malaysia, it also brings the message across the world about the need for law and order to protect people from criminals with connections to power.
Meanwhile, Pua,  who was also present, said young journalists in this country should learn from Rewcastle- Brown's struggle and commitment in doing something that has changed the country.
"Maybe in the future they can do something like Clare did and make changes in Malaysia," he said.
The 1MDB scandal is considered by many as one of the factors that ended the 61 years of rule of the Barisan Nasional and that of ex-Prime Minister Datuk Seri Najib Tun Razak in the 14th General Election on May 9 this year.
Rewcastle-Brown had played a key role in uncovering the facts behind the 1MDB scandal, including disclosing the identity of the key man behind the scandal, Jho Low, in her several years of investigations.